Thursday night, seemingly the entire nation debated whether a dress uploaded to Tumblr is white and gold or blue and black. (It was determined that the dress is blue and black.) Though, a similar debate has been stirring since 1994, with the release of "The Lion King."
As Reddit user iceroll recently pointed out, Timon and Pumbaa have the greatest debate of our generation in the Disney classic. Check out the conversation: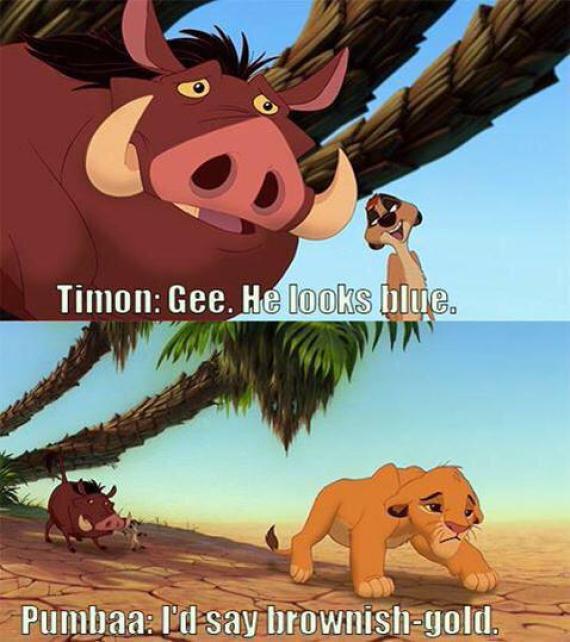 'The Lion King 3D': Simba & Friends Converted With New Technology
SUBSCRIBE AND FOLLOW
Get top stories and blog posts emailed to me each day. Newsletters may offer personalized content or advertisements.
Learn more