More than 11,000 people traveled to the far reaches of chilly Wisconsin this weekend, trekking for miles down a road and across the treacherous ice of Lake Superior. It was all for a glimpse of the jaw-dropping ice caves at the Apostle Islands National Lakeshore.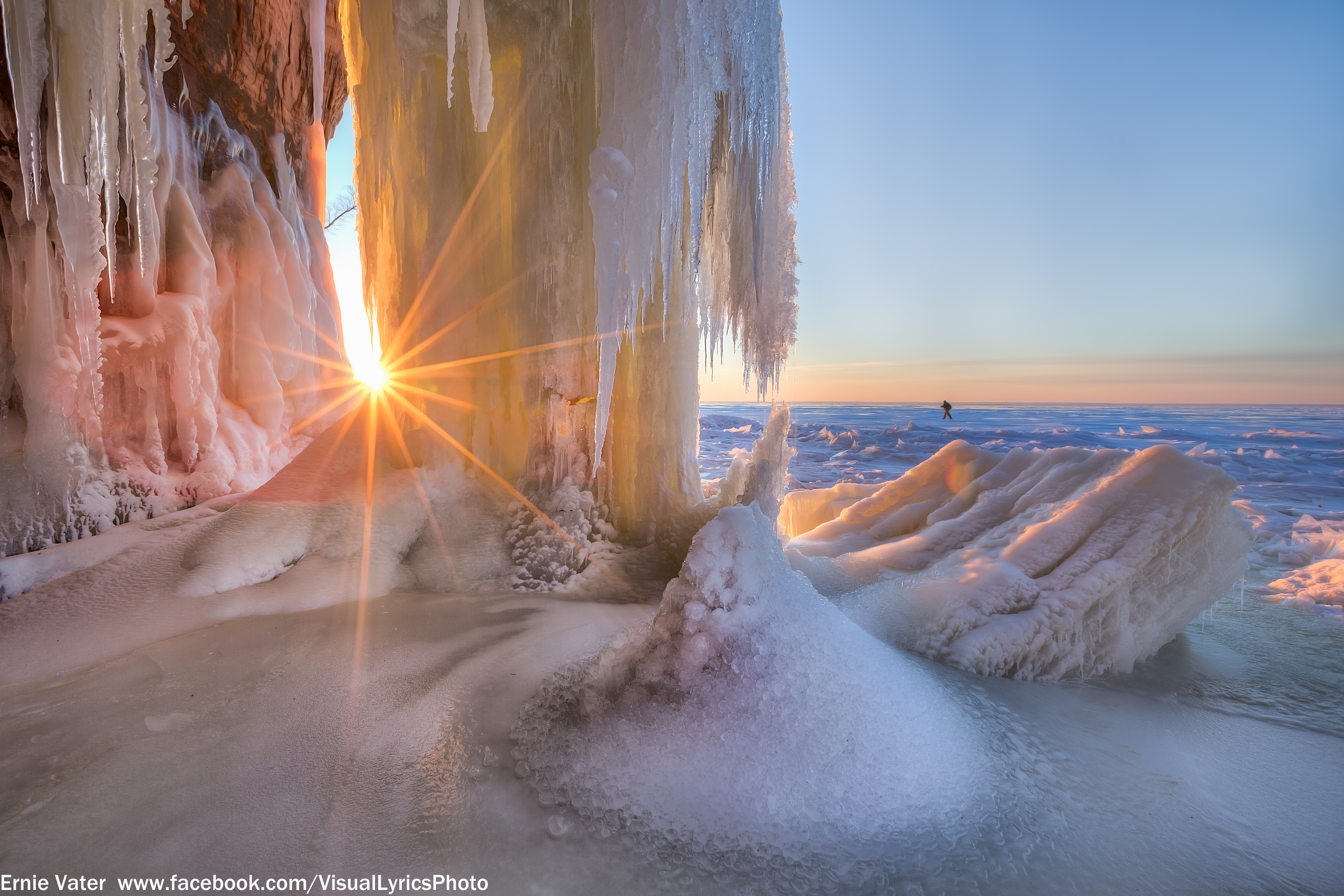 After monitoring ice thickness and weather conditions all season, the National Park Service decided that the route to the sea caves was sufficiently low-risk enough to re-open to the public on Saturday.
The announcement caused excitement among nature enthusiasts and photographers waiting for a winter chance to explore along the shore in Bayfield, Wisconsin. Over hundreds of years, wave action has sculpted sandstone caves with "delicate arches, vaulted chambers, and honeycombed passageways" in the cliffs along the mainland and two islands; though the caves are viewable by boat or kayak in the summer, in winter they're especially a sight to see, transformed by looming and delicate ice formations.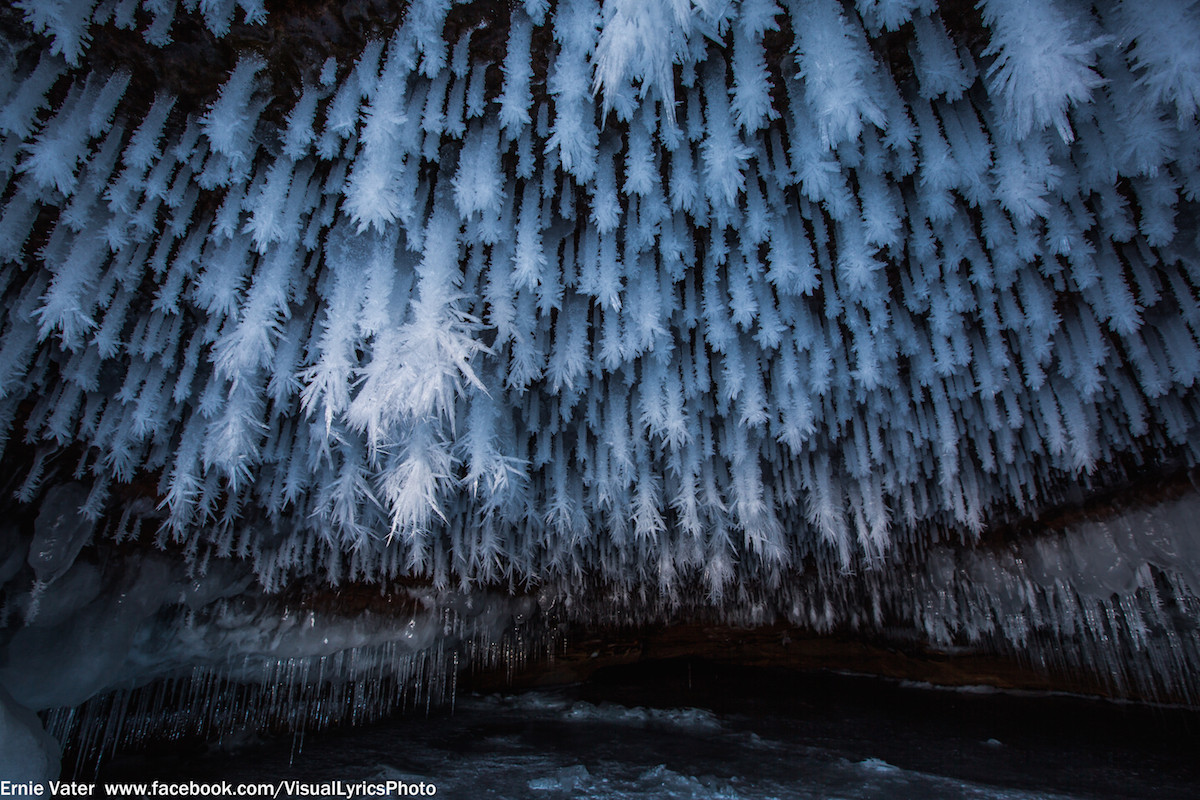 "The sheer size of this place is hard to describe," photographer Ernie Vater told The Huffington Post in an email. "As you walk along [the caves], on one side you have these huge red, orange, brownish cliffs that tower 30 to 40 feet high -- and on the other side just this vast, empty, expanse of ice. The ice formations were different this year, but just as spectacular."
It takes about a mile from the beach to reach the ice caves, and they continue for almost two miles.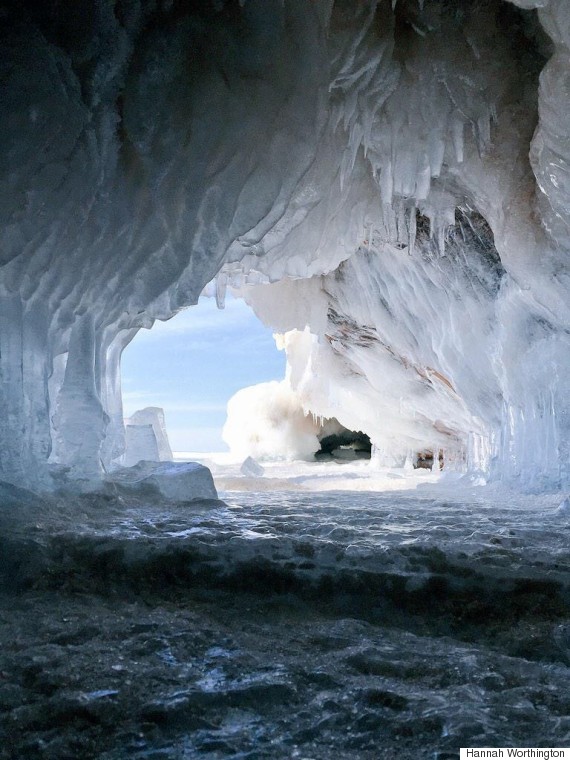 This year drew new and repeat visitors like Hannah Worthington, who came from Minneapolis Sunday wanting to photograph and explore further after a crowded and cold visit last year.
Vater, who is also from Minneapolis, arrived a day before the caves officially opened to get a private viewing.
"If you can beat the crowds you may also notice that part of the beauty of this place is the silence of it," Vater said. "You hear nothing except the occasional creaking of the ice."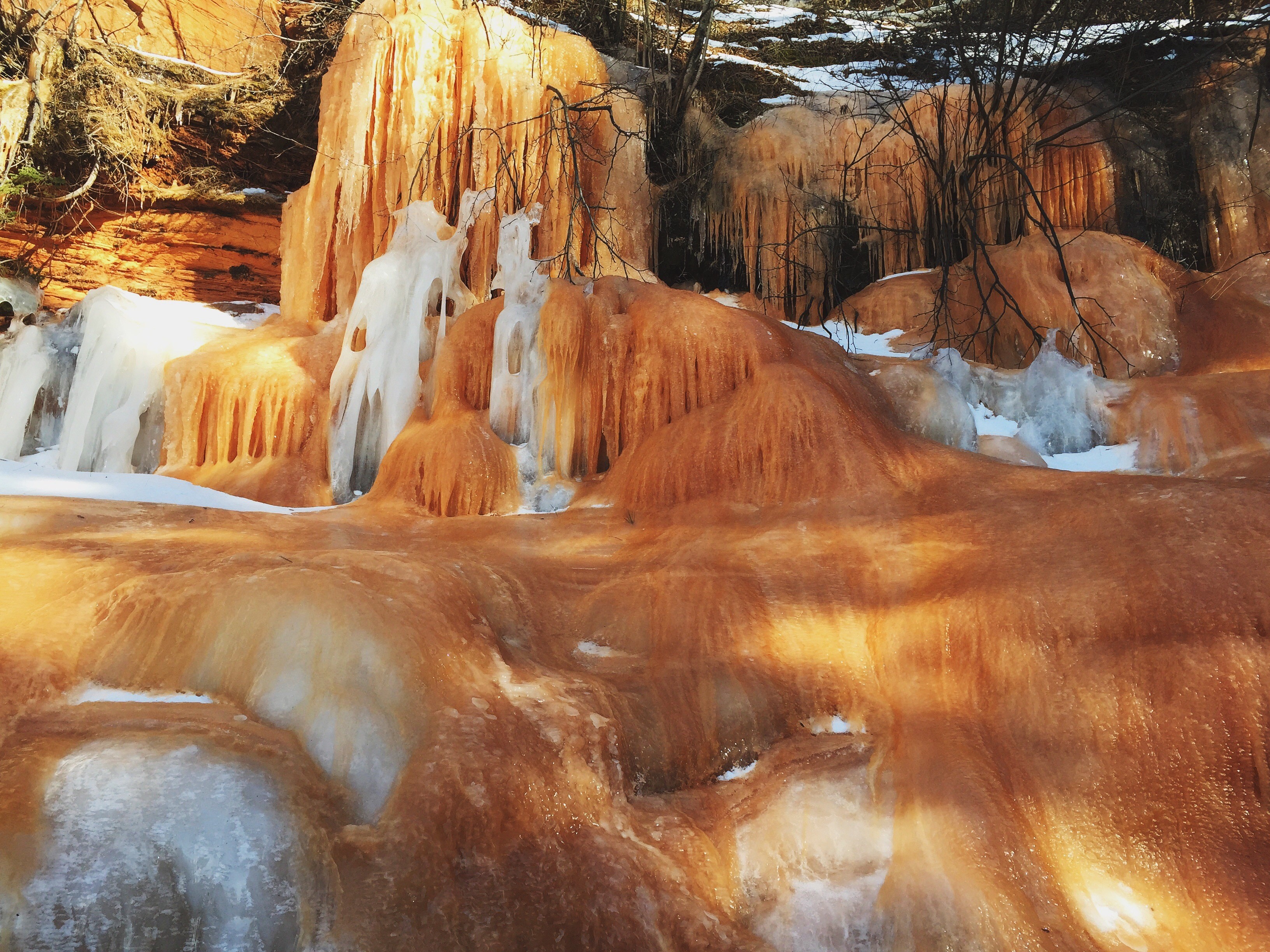 Some of the caves are massive, while others are just big enough to crawl into on your stomach, Vater explained. Once he crawled inside one tiny cave, it opened up to reveal thousands of intricate ice formations on the ceiling.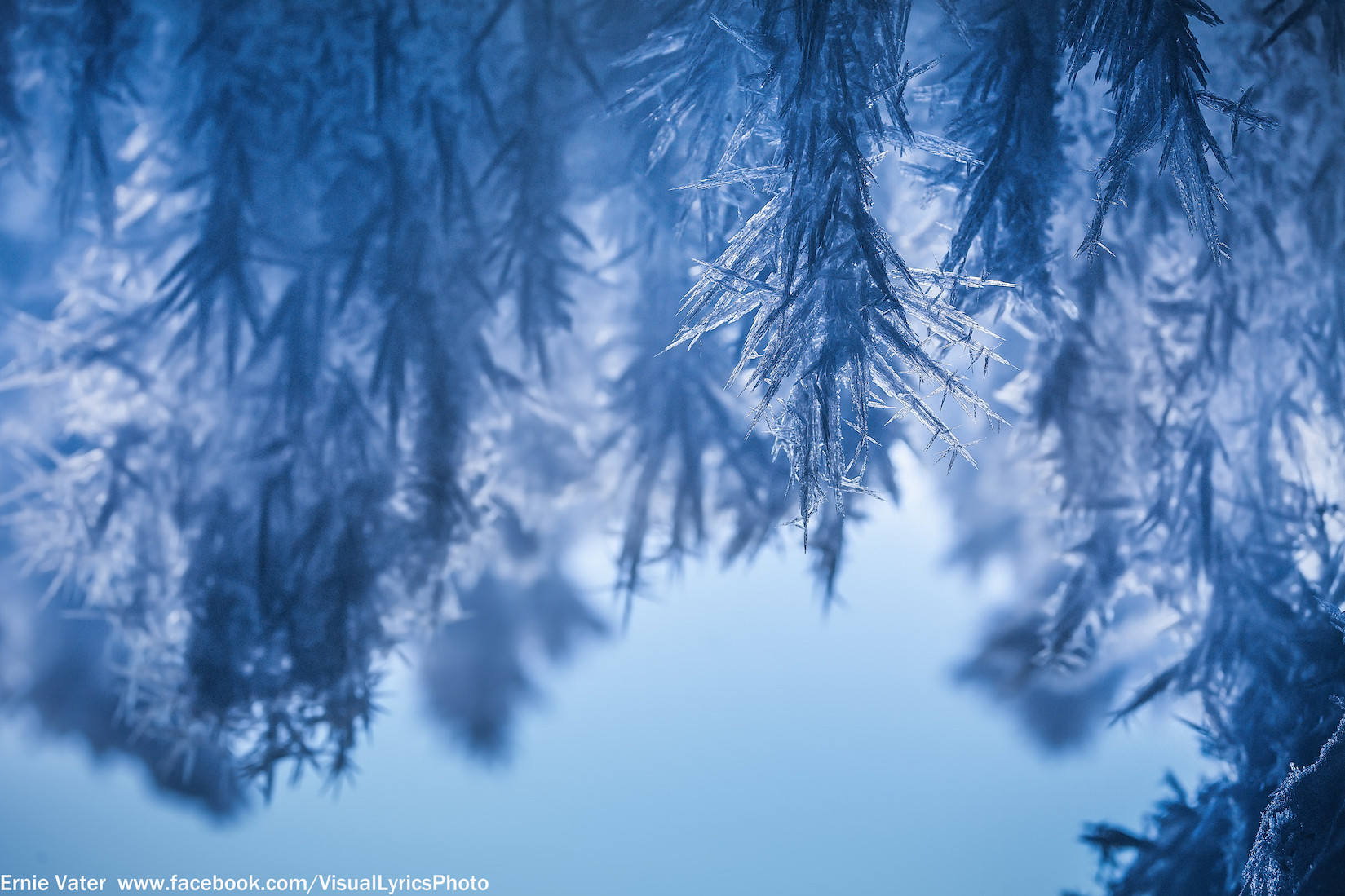 "It really is a take-your-breath-away moment when you get inside," Vater said. "These formations are extremely delicate -- the slightest touch and they disappear into a fine snow. With all the people visiting, I don't suspect they will last long, but that's OK. The next time it gets really cold they will be back, and so will I."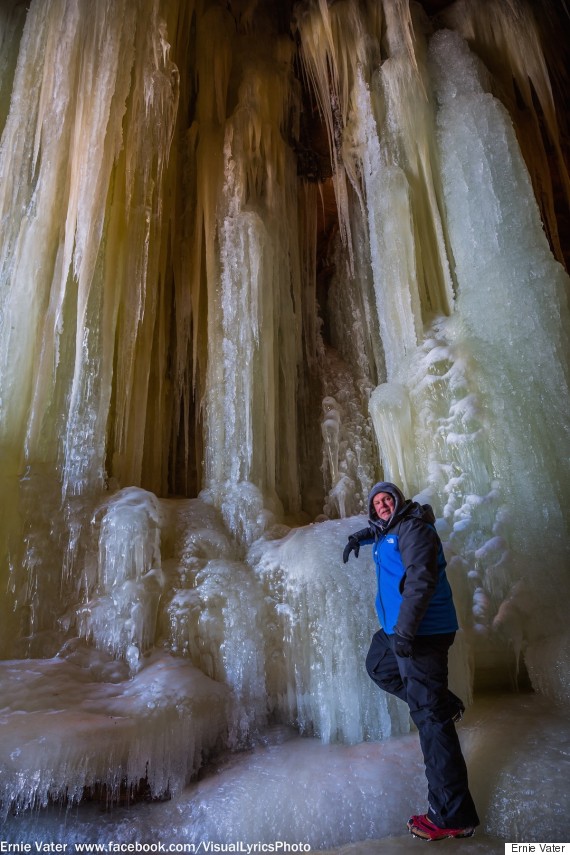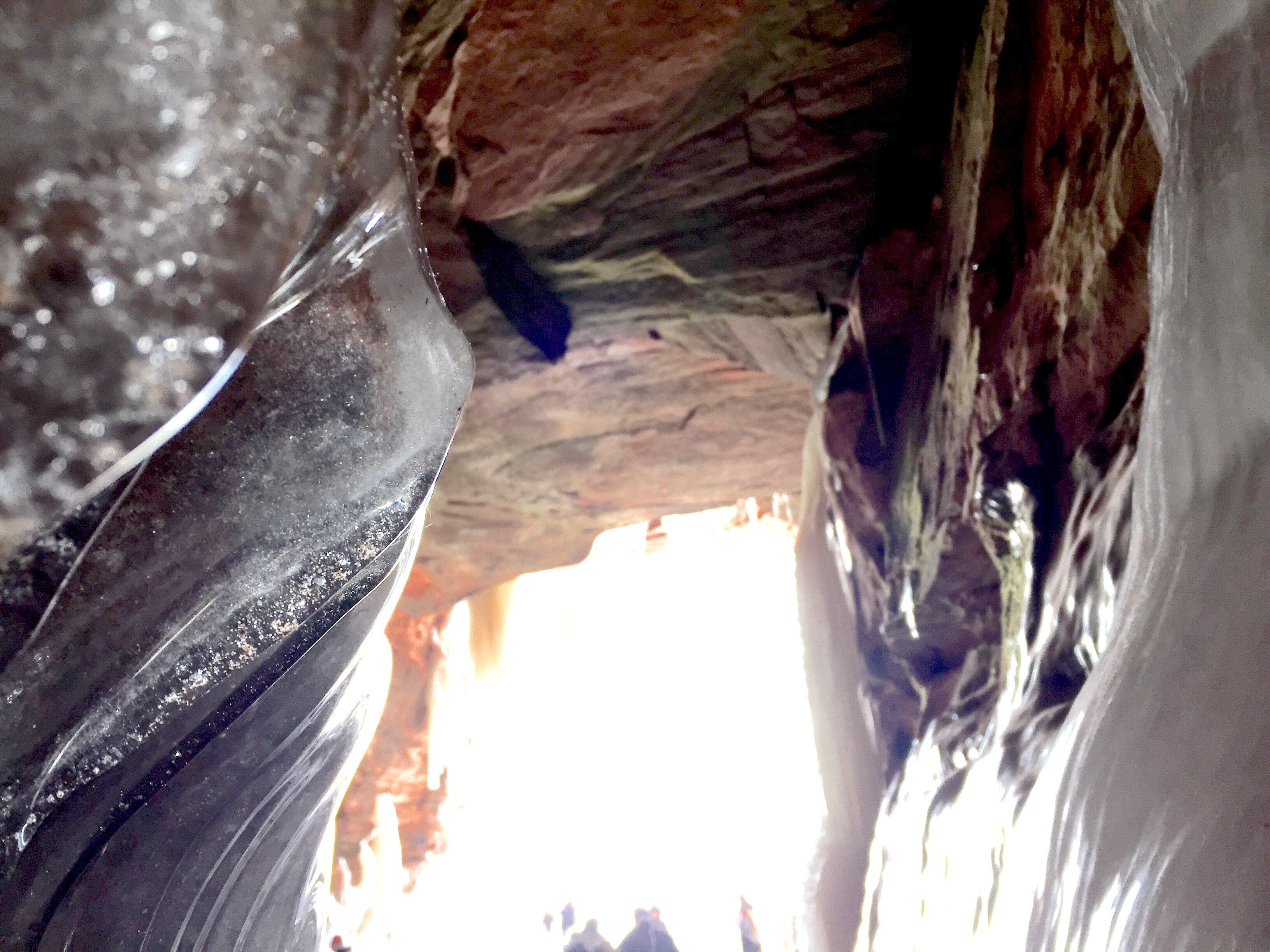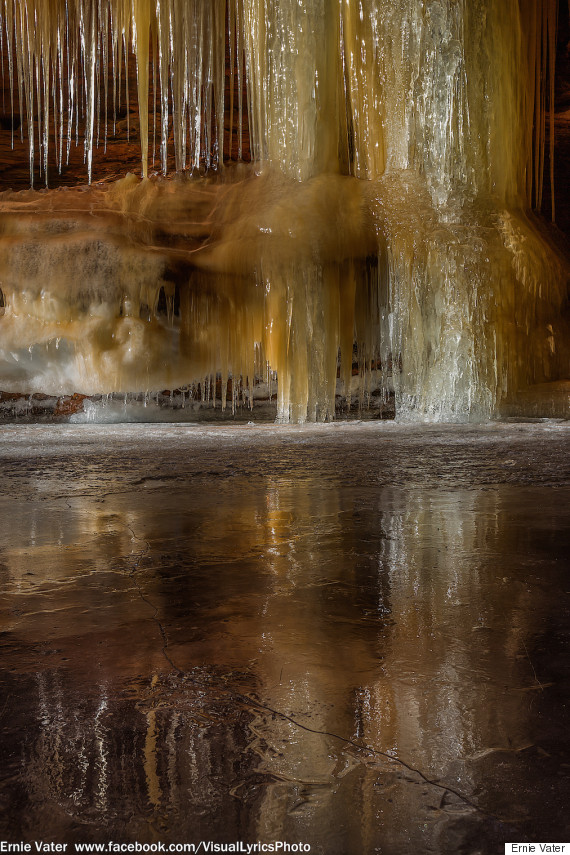 Courtesy Ernie Vater/VisualLyricsPhoto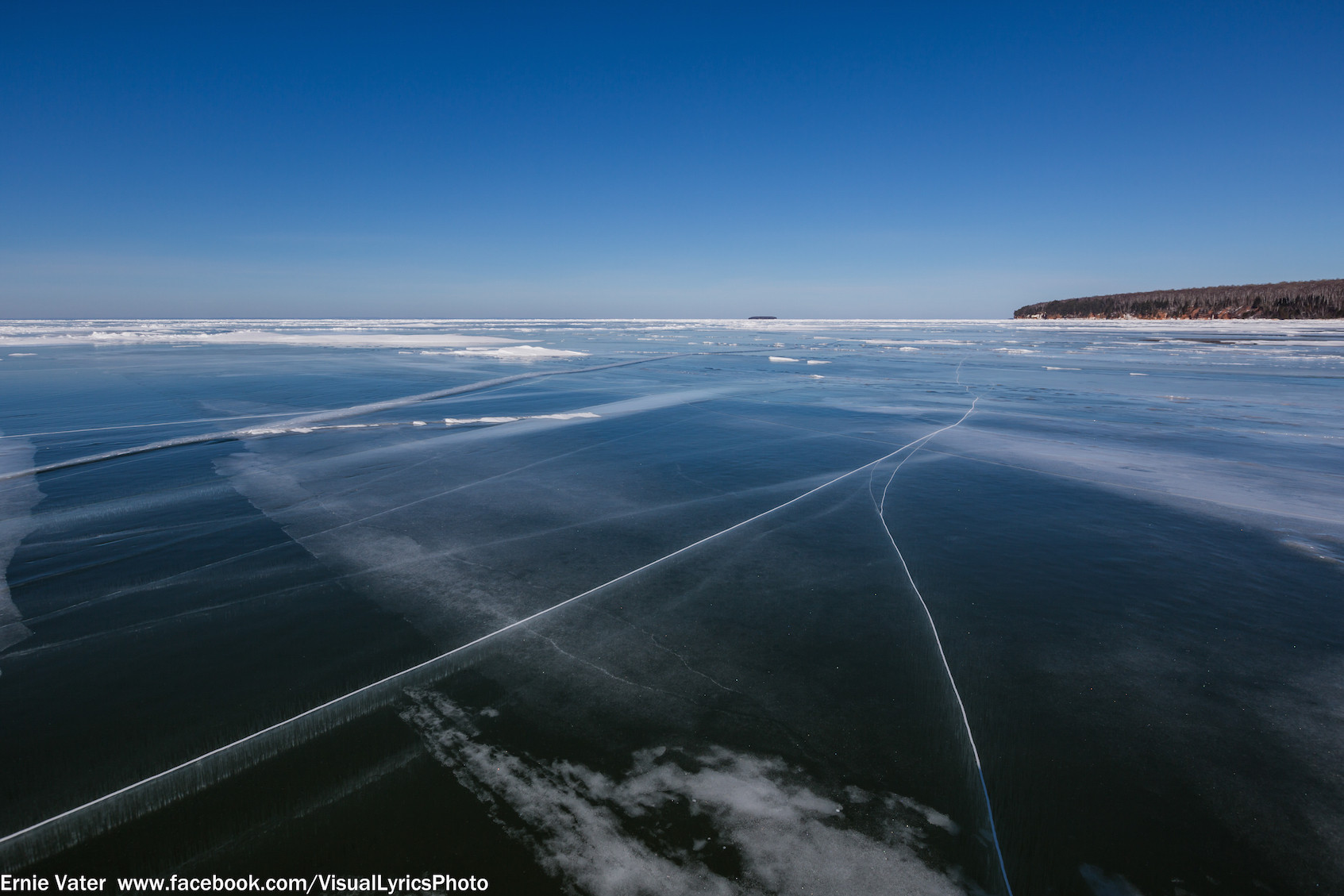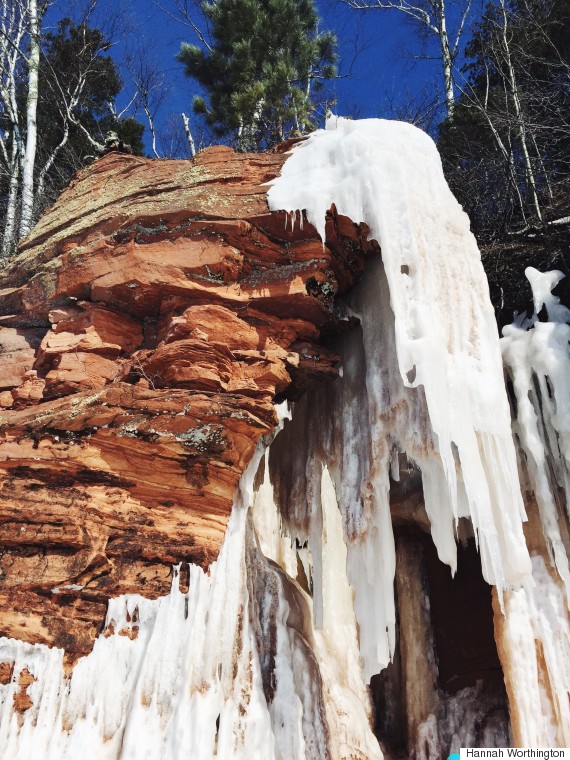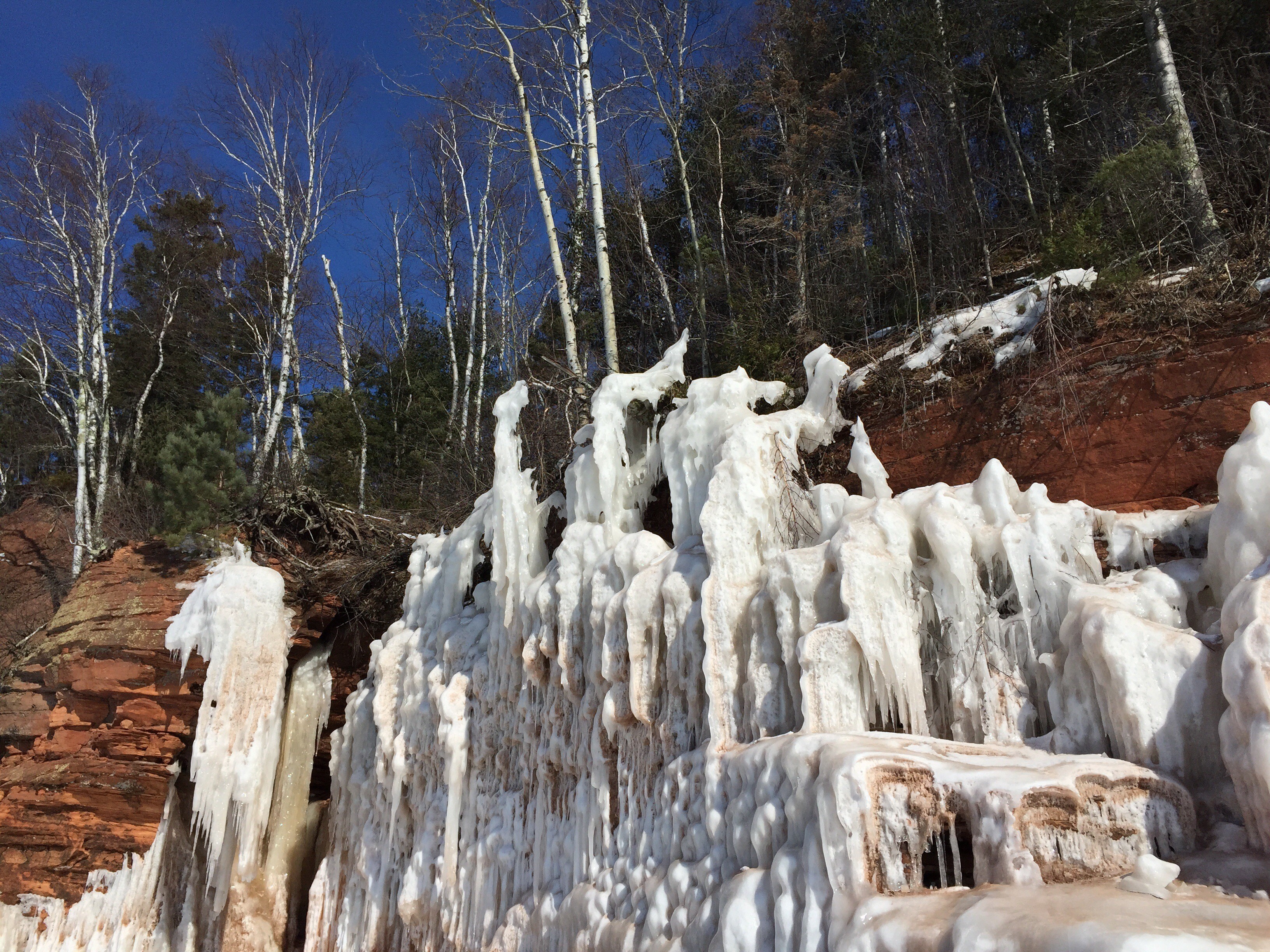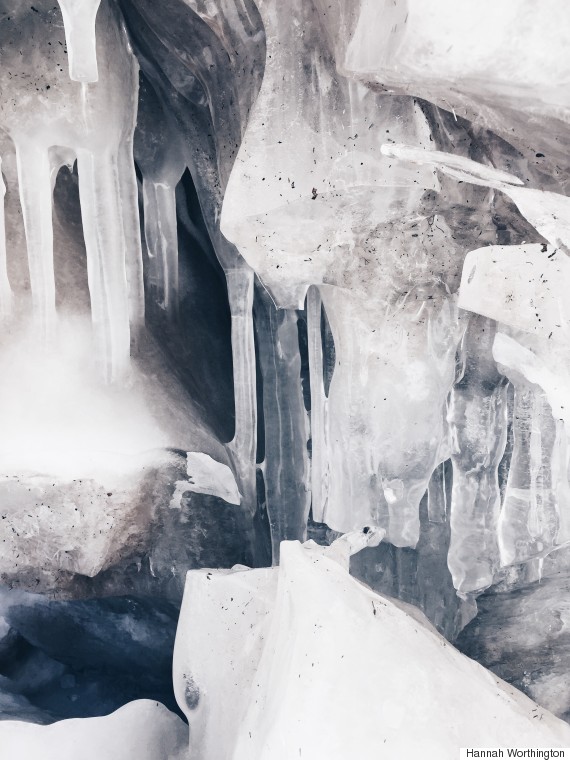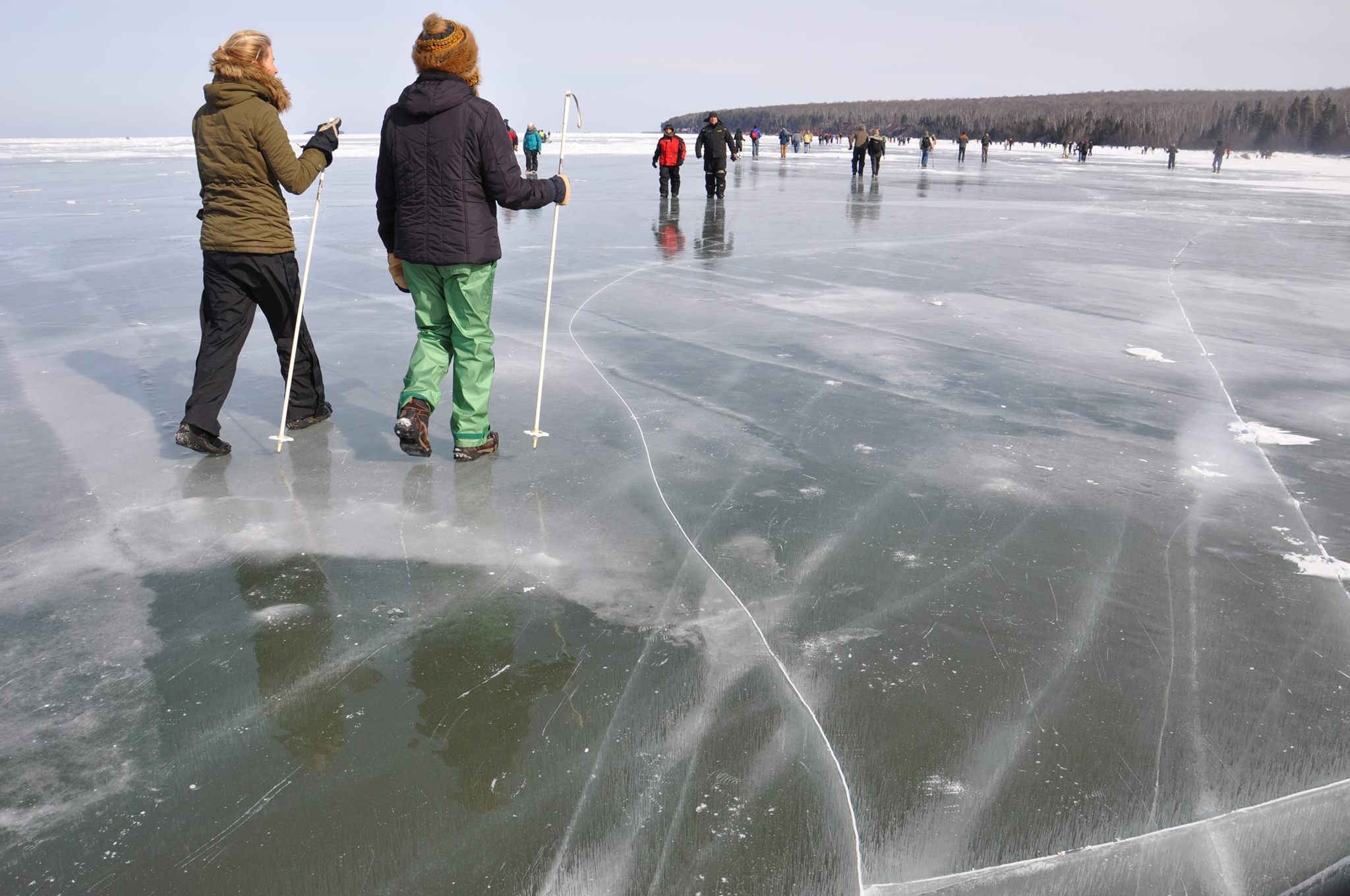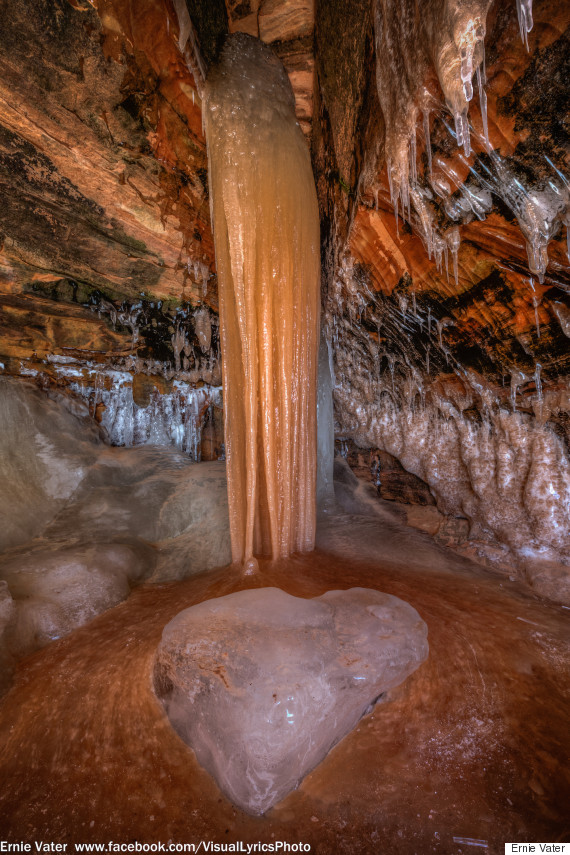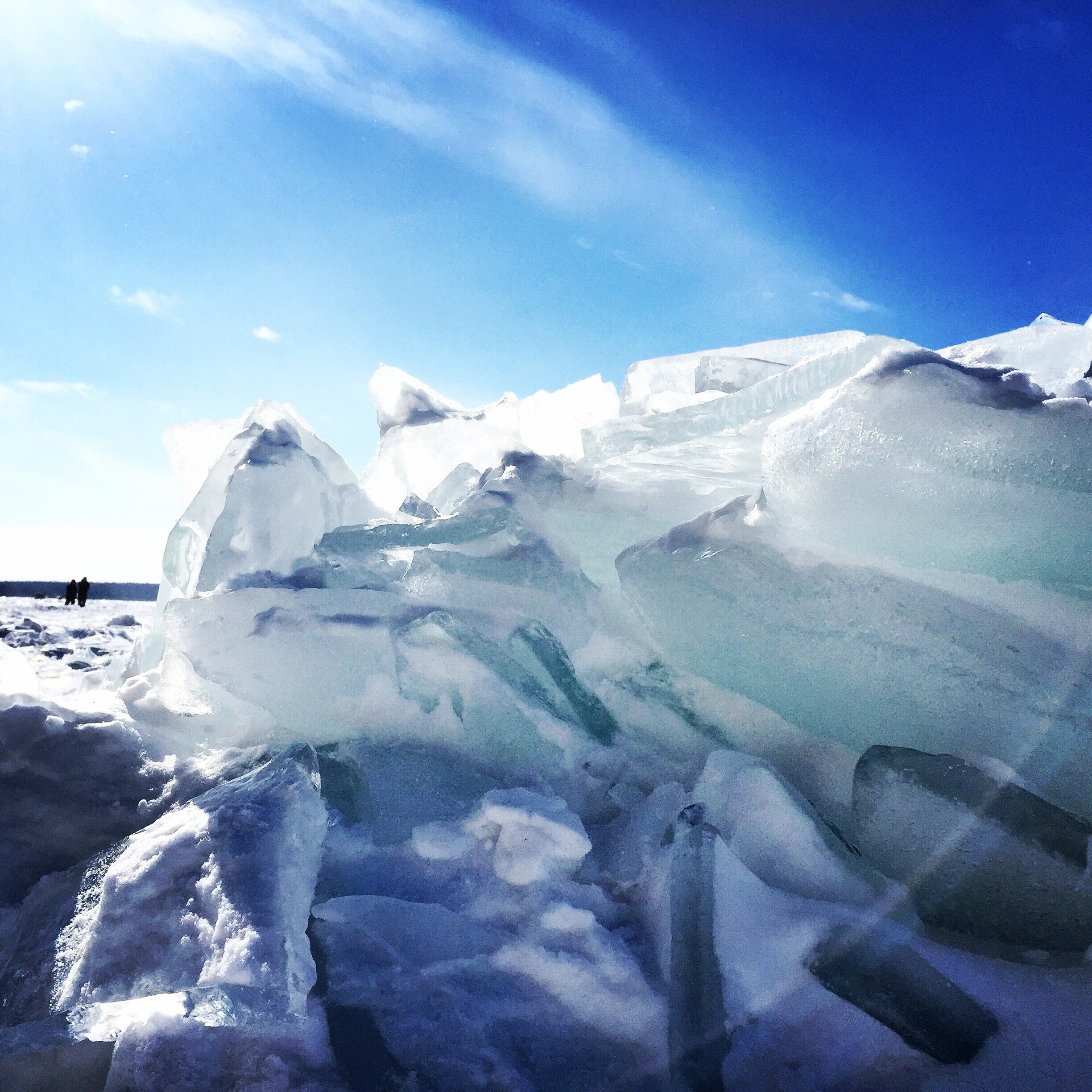 ALSO ON HUFFPOST:
Best Places to Travel in 2015