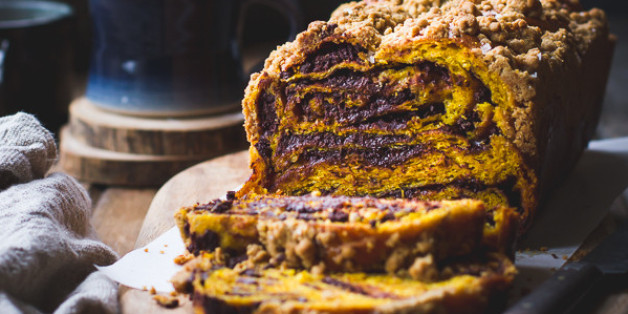 Of all the breads that can be baked, babka is by far the prettiest. Its braided layers present what has been rolled inside, which is usually the wonderful gift of chocolate -- though sometimes cinnamon, nuts and fruit make their way in there, too. The dough used to bake babka is a version of brioche, which is the butteriest bread of all.
Babka has a strong Eastern European Jewish heritage, but has made its home in North America, too. We're ever so thankful that it made the transatlantic journey, because life without babka just wouldn't be as sweet. Just look at these beautiful breads and tell us you don't agree:
SUBSCRIBE AND FOLLOW
Get top stories and blog posts emailed to me each day. Newsletters may offer personalized content or advertisements.
Learn more