Etti-Cat (get it!?!?!) had a much better grasp of the English language than the LOLcats of today.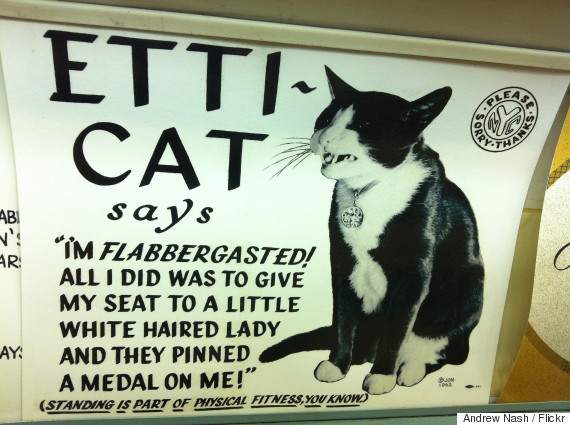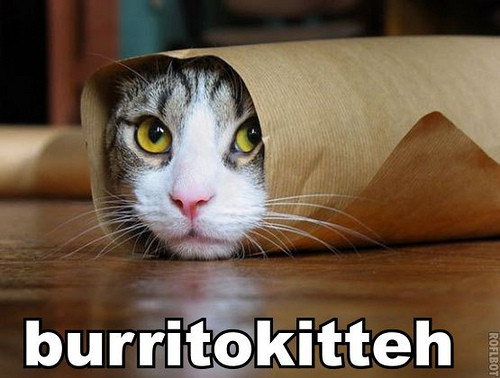 Plus, Etti-Cat wasn't perfect — even the spokeskitty for good behavior made mistakes sometimes: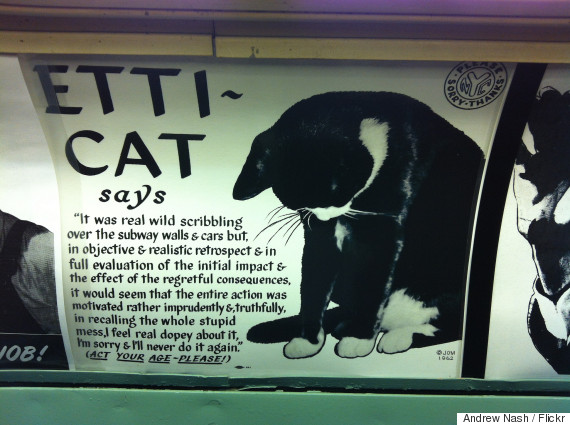 TL;DR: Don't vandalize things.
Etti-Cat also appeared in a 1965 book called "The Courtesy Cat" that touched on general manners. Blogger Mew Mew Munchy Toe (we're guessing that's a pseudonym) got her paws on a copy of The Courtesy Cat and found all sorts of other useful tips. "Be easy to get along with," Etti-Cat advises. "I get along with Ginger, the dog, even though I am a cat."
While we, perhaps incorrectly, assumed the cat superstars of today would feel threatened by Etti-Cat's charm, eloquence, and cool demeanor, at least one famous feline appears to be a fan. In 2011, Morris the Cat posed a trivia question about Etti-Cat to his fans, noting "I am always one for manners."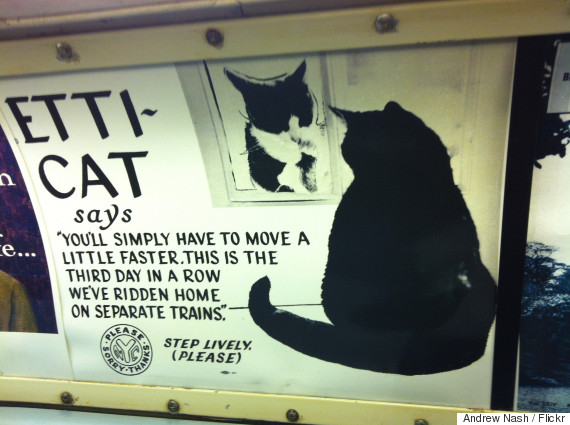 SUBSCRIBE AND FOLLOW
Get top stories and blog posts emailed to me each day. Newsletters may offer personalized content or advertisements.
Learn more