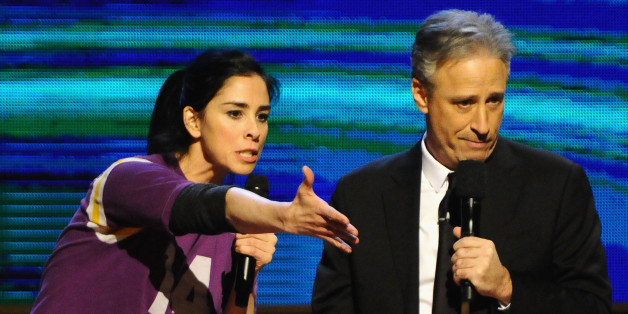 Some comedians on the red carpet for the event's taping Feb. 28 disagreed on just how many stars is "too many" -- "Weird Al" landed on a firm "85" while Sarah Silverman settled on a more conservative "no more than three" -- but everyone said replacing Stewart will be a difficult task. They also had some very different suggestions for what he should do in his upcoming free time.
Find out what stars like Amy Schumer, Jim Gaffigan and Gilbert Gottfried had to say about Stewart's decision below and watch the "Night Of Too Many Stars" broadcast and live telethon at 8 p.m. Sunday on Comedy Central.
Also on HuffPost:
'Night Of Too Many Stars' 2015
SUBSCRIBE AND FOLLOW
Get top stories and blog posts emailed to me each day. Newsletters may offer personalized content or advertisements.
Learn more