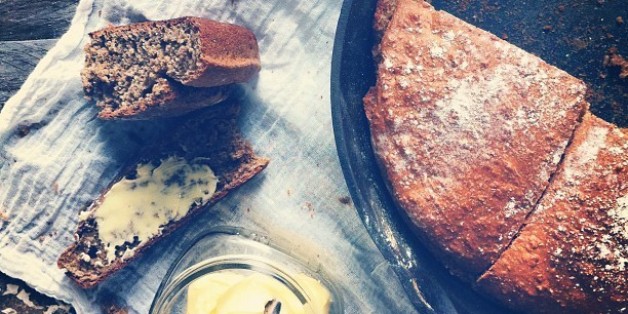 Good news: There's absolutely no need to eat one more bite of corned beef and cabbage on Saint Patrick's Day, because it's about as Irish as spaghetti and meatballs. Feel free to let out a sigh of relief, but don't put down your fork just yet. There are other, greater dishes to eat that will help you celebrate St. Patrick -- all of them 1,000 times more appetizing and authentic than what you're used to eating.
It's pretty common knowledge that the Irish make great bread, which is so easy to bake, too. They're also really handy with a potato (the recipes below are all the proof you need of that). And they stew better than most anyone. Behold, the 10 recipes you need to have the best Saint Patrick's Day of your life. Or at least the most delicious one.
SUBSCRIBE AND FOLLOW
Get top stories and blog posts emailed to me each day. Newsletters may offer personalized content or advertisements.
Learn more