"Death, bring back Terry Pratchett," the petition reads.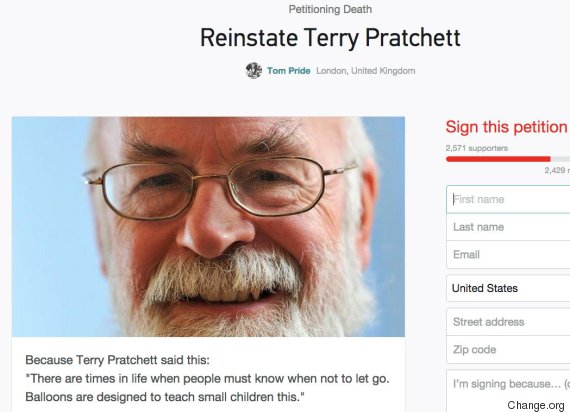 Pratchett, who penned the beloved Discworld series of books, died on Thursday at the age of 66 after a long battle with Alzheimer's disease.
Thus far, more than 2,500 people have signed the petition asking for Pratchett's return.
Death was not available for comment.
Also on HuffPost:
Writers We've Lost In 2015
SUBSCRIBE AND FOLLOW
Get top stories and blog posts emailed to me each day. Newsletters may offer personalized content or advertisements.
Learn more