However, police officials said that while the view may not be pleasant, the man isn't breaking any laws.
Neighbors told WBTV that the unidentified man has stood naked at his front door several times a week for the last 10 years. The last time was on Friday.
"I was out rolling the trash can on Friday and I just happened to look over there and he was standing there buck naked," neighbor Pecolia Threatt told the station.
Adrienna Harris, who wants the man arrested, told WBTV said her daughter won't leave the house if her naked neighbor is dangling in the doorway.
Neighbors estimate they've called the police 30 times since 2005, but police officials tell Time Warner Cable News that there's nothing they can do since the man is naked inside his own home.
The annoyed neighbors took a picture of the man standing at his door in all his glory on Friday. They plan to use the pics to get the neighborhood's Homeowners Association to file some type of nuisance complaint against the naked neighbor, according to the Charlotte Observer.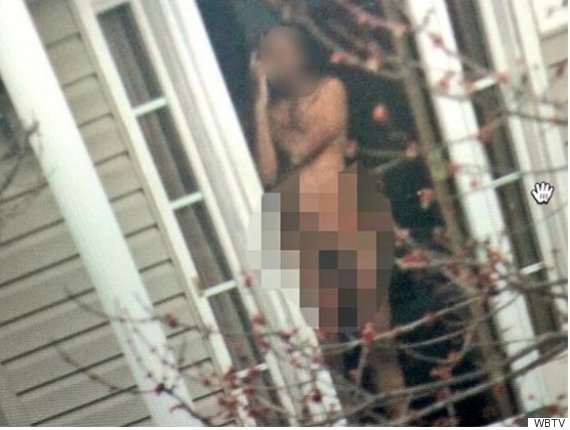 Also on HuffPost:
Things You Can't Do Naked
SUBSCRIBE AND FOLLOW
Get top stories and blog posts emailed to me each day. Newsletters may offer personalized content or advertisements.
Learn more