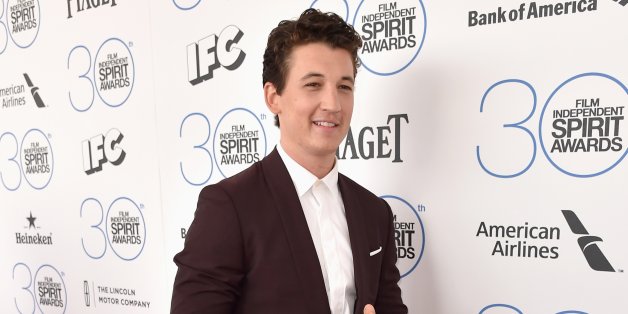 Simply put, Miles Teller is jacked these days.
The "Whiplash" star revealed his transformation from dapper movie star to dapper movie star with a six-pack on Monday's "Tonight Show." That beefiness is for Teller's role as champion boxer Vinny Pazienza, who was involved in a near-fatal car crash but rebounded for an incredible comeback in the early '90s. Jimmy Fallon showed off before and after shots of the 28-year-old actor, who also "[took] a long time" to grow a mustache for "Bleed for This." The movie, co-starring Katey Sagal and Aaron Eckhart, is slated for a 2015 release. Check out the transformation, which seems like just the right tempo for Teller, in the clip below.
Also on HuffPost:
Actors Who've Gotten Skeletal For Roles
SUBSCRIBE AND FOLLOW
Get top stories and blog posts emailed to me each day. Newsletters may offer personalized content or advertisements.
Learn more