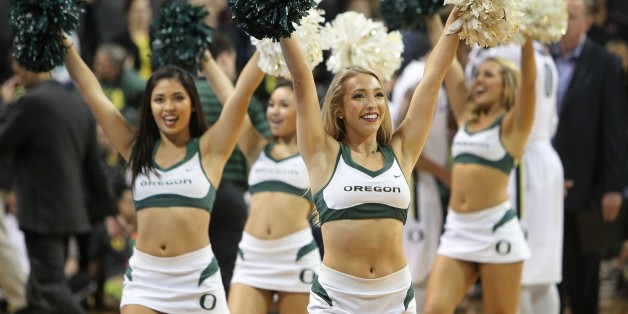 It's halftime at a basketball game. Like most of the crowd, you probably get up to use the lady's room, grab a beer, or just stretch after sitting for a while. These concepts apparently seem foreign to University of Oregon Board of Trustee member Ginevra Ralph. At a recent meeting, Ralph blamed the cheerleaders for people leaving during halftime, saying, "I have watched people be incredibly uncomfortable with the U of O cheerleaders, and they actually leave the basketball arena during intermission because of the overt sexual dancing, or whatever you want to call it."
SUBSCRIBE AND FOLLOW
Get top stories and blog posts emailed to me each day. Newsletters may offer personalized content or advertisements.
Learn more