Along with astronauts aboard the International Space Station, skywatchers around the world were treated to a stunning light show on St. Patrick's Day--thanks to a severe geomagnetic storm that hit Earth.
(Scroll down for photos.)
See below for a collection of 15 gorgeous stills and videos of auroras seen across the U.S., Canada, and northern Europe--and from the ISS. Enjoy!


Beautiful image captured by a Slooh observatory astronomer on an expedition to Iceland. (Credit: Juan Carlos Casado, SLOOH/IAC Expedition)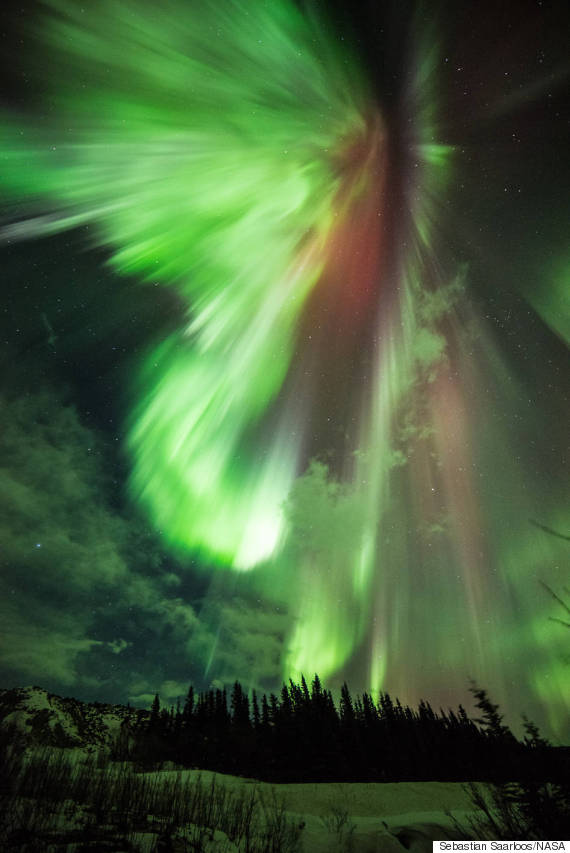 Last night Earth experienced a geomagnetic storm and aurora were visible in the Northern U.S. states. These images of aurora were captured on March 17, 2015, around 5:30 a.m. EDT in Donnelly Creek, Alaska by Sebastian Saarloos. Image Courtesy of Sebastian Saarloos.
SUBSCRIBE TO & FOLLOW WEIRD NEWS
The Huffington Post's Weird News email delivers unbelievably strange, yet absolutely true news once a week straight to your inbox. Learn more