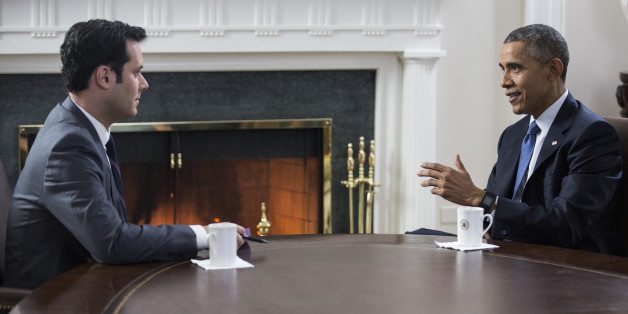 The Huffington Post's full interview with President Barack Obama will be published Saturday afternoon.
Obama makes his first public comments on the Israeli elections in the Friday interview. He also addresses the ongoing negotiations over Iran's nuclear program, his powers to grant clemency and more.
The president chastises Senate Republicans for refusing to confirm his attorney general nominee, Loretta Lynch. In remarks already published, he says that it's inexcusable to hold Lynch "hostage" as a bargaining chip for separate legislation.
"You don't hold attorney general nominees hostage for other issues," Obama says. "This is our top law enforcement office. Nobody denies that she's well-qualified. We need to go ahead and get her done."
Also on HuffPost:
Most Iconic Photos Of Obama's First Term
SUBSCRIBE AND FOLLOW
Get top stories and blog posts emailed to me each day. Newsletters may offer personalized content or advertisements.
Learn more