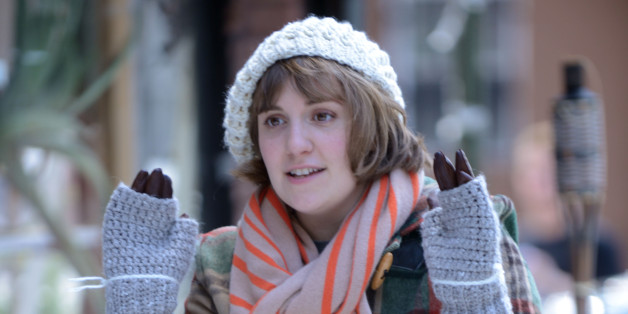 The fourth season of "Girls" ended on Sunday night with a harrowing birth sequence (Gaby Hoffmann's very pregnant Caroline spent most of the episode naked in a bathtub), a final split between Hannah and Adam and a time jump: six months, to be exact, to the show's first winter scene. There, Hannah and Fran (played by perma-good guy Jake Lacy) strolled down a snow-covered street, kissed and walked into the icy future together. It was a touching moment, one that pointed toward some level of maturity for Hannah, but not all that much of a surprise. After all, the entire sequence was spoiled last August.
SUBSCRIBE AND FOLLOW
Get top stories and blog posts emailed to me each day. Newsletters may offer personalized content or advertisements.
Learn more