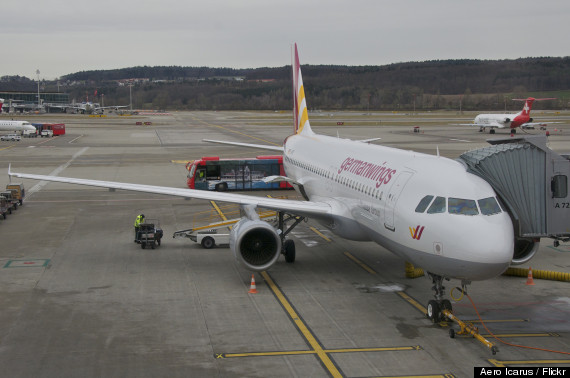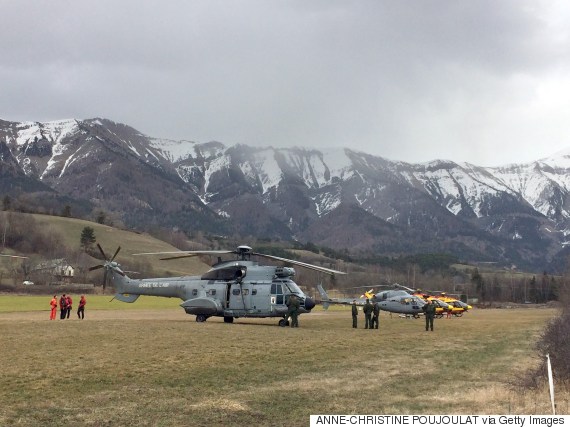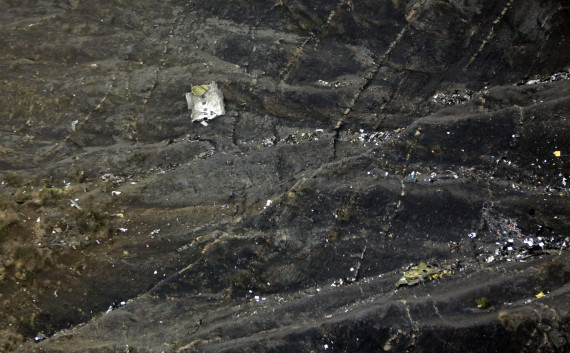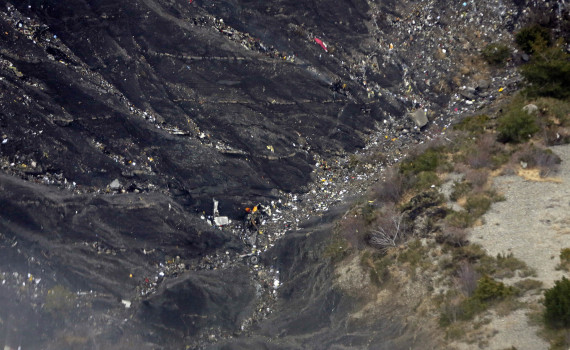 26/03/2015 17:46 GMT
Third American Passenger Identified
The U.S. State Department has said the third passenger on board the doomed Germanwings plane was Robert Oliver.
Read more here.
26/03/2015 17:11 GMT
How A Cockpit Door Lock Works
The New York Times provides a visual explainer on how the lock on the Germanwings plane functions. Read it here.
26/03/2015 15:42 GMT
Merkel: Crash Findings 'Beyond Power Of Imagination'
German officials will do all possible to help after #Germanwings crash; "we owe this" to victims, says Angela Merkel http://t.co/sGzReaUUMI

— BBC Breaking News (@BBCBreaking) March 26, 2015
26/03/2015 15:24 GMT
Nancy Pelosi Addresses Germanwings Crash
U.S. House Minority Leader Nancy Pelosi (D-Calif.) spoke about the plane crash on Thursday.
"For a long time many of us have questioned if there should be something more between passengers and the cockpit," Pelosi told reporters Thursday.
"But even if we had a bigger gate, it would not have prevented this as far as we know," she added. "It does bring up the subject again."
Pelosi said this incident is "highly unusual," but does expose potential "vulnerability" of the cock pit on an airplane.
-- Laura Barron-Lopez & Paige Lavender
26/03/2015 14:37 GMT
Airbus Issues Statement
Our thoughts are with everyone affected by this appalling tragedy; above all, of course, the victims & their family members and friends. 1/3

— Airbus (@Airbus) March 26, 2015
Our condolences also go to our colleagues at Germanwings and Lufthansa. 2/3

— Airbus (@Airbus) March 26, 2015
At this very difficult time, we will continue to provide all possible help and support. 3/3

— Airbus (@Airbus) March 26, 2015
26/03/2015 14:27 GMT
Families Told Co-Pilot Crashed Plane
NBC's Chief Global Correspondent Bill Neely reports:
Families of dead from #GermanWings plane have arrived @ final point before crash site. Won't see site. They've been told co-pilot crashed it

— Bill Neely (@BillNeelyNBC) March 26, 2015
26/03/2015 14:23 GMT
Co-Pilot Reportedly Underwent Training In Arizona
Co-pilot of crashed #Germanwings airliner underwent training in Arizona, a senior US official tells @ABC News - @JoshMargolin

— ABC News (@ABC) March 26, 2015
26/03/2015 14:17 GMT
Video: Crash Recovery Operation Continues
26/03/2015 14:14 GMT
Lufthansa CEO: Suicide Is Not The Right Description
In response to a question on whether the pilot's actions were suicide, Carsten Spohr told the press briefing: "I'm no lawyer and I don't want to settle on a specific word, but I would say if if you cause the death of 149 people along with you, it's something other than suicide."
SUBSCRIBE TO & FOLLOW WORLD POST