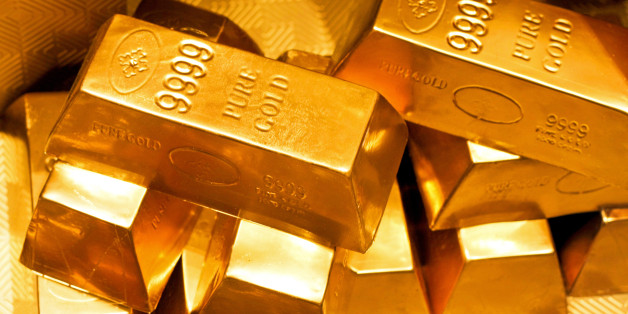 March 25 (Reuters) - The Federal Bureau of Investigation said on Wednesday it was offering up to $25,000 for information about the recent theft of an estimated $4.9 million in gold from an armored truck parked along a highway in North Carolina.
Authorities are searching for robbers who they said attacked an armored truck stopped on the side of a remote stretch of Interstate 95 near Wilson on March 1 and took off with the valuable gold bars.
The truck from TransValue Inc, a Miami-based company that specializes in transporting valuables to banks, was traveling from Miami to Massachusetts when it was robbed. It had taken the route along I-95 one other time, North Carolina authorities said.
"Given the gold shipment originated in South Florida, investigators believe that the robbers may have a South Florida nexus," FBI Special Agent Michael Leverock said in a statement.
The truck's two armed guards told local authorities that they pulled over when one became sick from gasoline fumes, although the FBI said the reason for the stop was still being investigated.
The guards left the vehicle and were immediately accosted by at least two armed men who announced themselves as police in Spanish, placed traffic cones near the truck and gave further instructions in Spanish before tying the guards' hands and walking them into nearby woods, the FBI said.
Police traced the traffic cones to a Florida business, Wilson County Sheriff Calvin Woodard Jr. said earlier this month.
The sheriff said the suspects, who were driving a white, late-model cargo van, cut a bar-type lock on the back of the tractor-trailer before stealing 275 pounds of gold bars stored inside. (Reporting by Harriet McLeod in Charleston, South Carolina; Editing by Colleen Jenkins and Sandra Maler)
SUBSCRIBE AND FOLLOW
Get top stories and blog posts emailed to me each day. Newsletters may offer personalized content or advertisements.
Learn more