Kardonsky reached out to the players through social media, and they responded with their individual pleas for Pagano, who has high-functioning autism, to go with the teen to the dance, the Associated Press reported.
Pagano, wearing the jersey of the Jets' reacquired cornerback Darrelle Revis, said yes.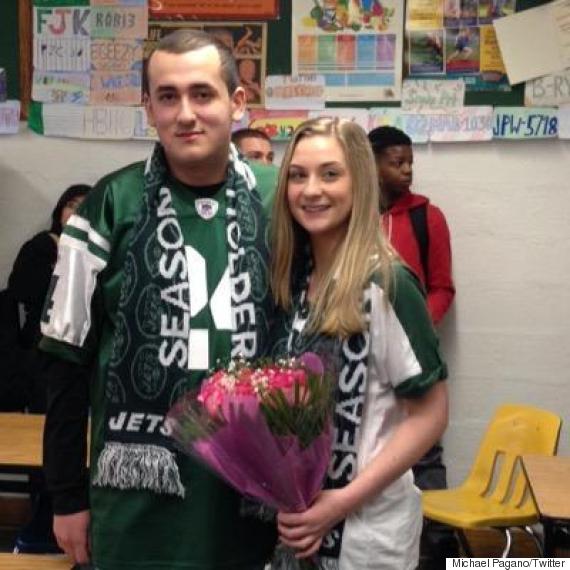 Pagano took to Twitter to give a shoutout to Kardonsky and the Jets.
I like to thank @sahdonsky and all the @nyjets players that made this possible. I can't tell you how blessed I am.
A winning move, for sure. Here's video of Pagano's reaction:
SUBSCRIBE AND FOLLOW
Get top stories and blog posts emailed to me each day. Newsletters may offer personalized content or advertisements.
Learn more