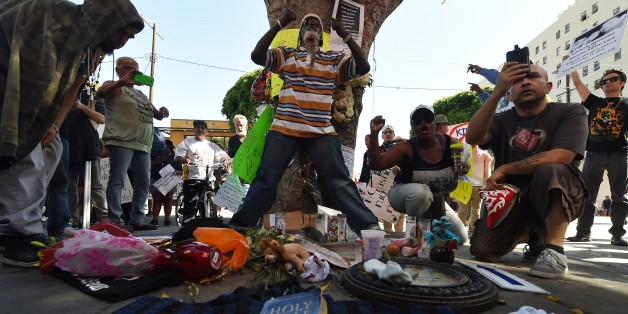 Heleine Tchayou was watching television in her Malden, Mass., home when video appeared of Los Angeles police shooting and killing an unarmed, homeless man on skid row.
It wasn't until his photograph was released that Tchayou realized the man who lay dying on the pavement 2,900 miles away was her son, a family friend said.
SUBSCRIBE AND FOLLOW
Get top stories and blog posts emailed to me each day. Newsletters may offer personalized content or advertisements.
Learn more