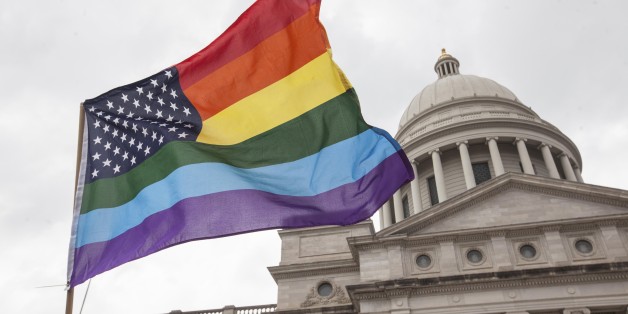 LITTLE ROCK, Ark., April 2 (Reuters) - The Republican-controlled Arkansas House of Representatives on Thursday approved a revised religion bill, changing sections in the previous measure that critics said targeted gays.
The bill now goes to Governor Asa Hutchinson, who had asked for the changes. He had also received a request from world's biggest retailer Wal-Mart Stores Inc., which is based in the state, to veto the previous measure. (Reporting by Steve Barnes; Writing by Jon Herskovitz; Editing by James Dalgleish)
Also on HuffPost:
Reactions To Indiana's 'Religious Freedom' Law
SUBSCRIBE AND FOLLOW
Get top stories and blog posts emailed to me each day. Newsletters may offer personalized content or advertisements.
Learn more