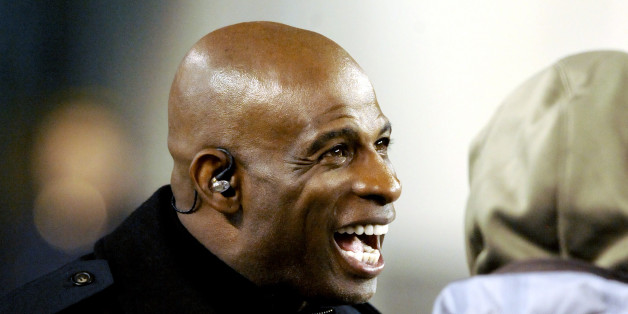 Nothing screams "I'm a cool dad" like embarrassing your son in front of his friends. And nothing screams "I'm a cool dad, but I'm also NFL Hall of Famer Deion Sanders" like embarrassing your son in front of the entire world.
Deion's son, who is appropriately named Deion Sanders Jr., took to Twitter on Thursday to let the world know he wanted a specific type of doughnut:
Gotta get the hood doughnuts almost every morning. If my doughnuts don't come in a plain white box, I don't want them!
Unfortunately for junior, dad saw the tweet and couldn't help himself from responding in front of his friends (i.e. Twitter followers, such is the modern world):
This, of course, put junior in a bind because, like, wow, what a burn. Most of us know how it feels to sit there, stunned and unable to figure out how to respond to a deep burn. Delete the tweet? Text dad pleading for him to take it down? Delete your account and move out of the country? Dig a hole and climb into it forever?
Well, respect to junior, because he went all in:
Dads being dads, senior felt obligated to let it be known that he was just having fun:
@ColtinNied @DeionSandersJr naw just having fun with my son like we always do. He was exposed to the best of both worlds and that's rare!
SUBSCRIBE TO & FOLLOW THE MORNING EMAIL
The Morning Email helps you start your workday with everything you need to know: breaking news, entertainment and a dash of fun. Learn more