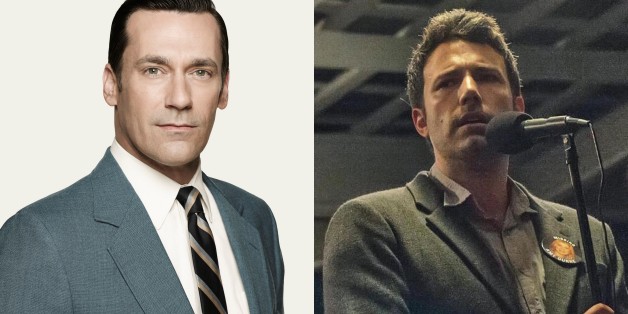 From the files of what might have been: Page Six reported this week that Jon Hamm could have starred as Nick Dunne in "Gone Girl" were it not for his "Mad Men" contract. (Reps for Hamm did not respond to requests for comment.) Ben Affleck was perfect in David Fincher's twisty thriller, but damn: we would have seen "Gone Girl" with Hamm in the lead role another 12 times. The near miss got us thinking: Who else from "Mad Men" would have been a good fit for "Gone Girl"? As it turns out, nearly everyone. Ahead, our remake of "Gone Girl" using the cast from "Mad Men."
SUBSCRIBE AND FOLLOW
Get top stories and blog posts emailed to me each day. Newsletters may offer personalized content or advertisements.
Learn more