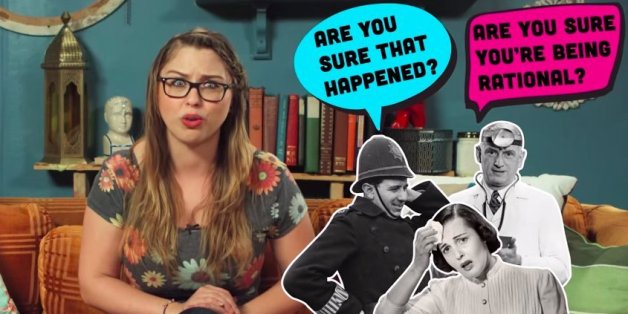 If a woman says she was sexually assaulted -- believe her.
Green connects the issue of people not trusting sexual assault survivors to the notion that people don't trust women in general. "The society-wide belief that women are liars stems, in part, from the belief that women are overly-emotional, irrational, crazy or hysterical," she says.
Green leaves us with the scary statistic that 97 percent of rapists never face punishment.
Sounds about right to us.

Also on HuffPost:
40 Powerful Images Of Surviving Sexual Assault
SUBSCRIBE AND FOLLOW
Get top stories and blog posts emailed to me each day. Newsletters may offer personalized content or advertisements.
Learn more