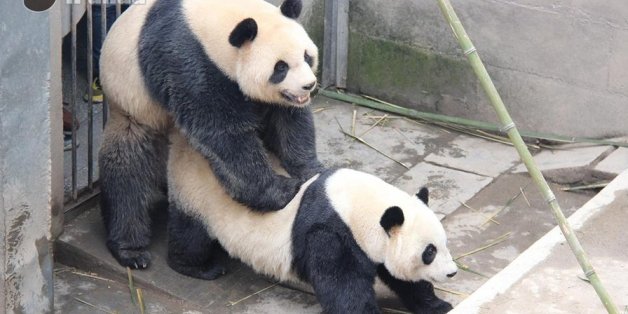 These pandas apparently set a new record for panda sex endurance: 7 minutes and 45 seconds. The male panda, named Lu Lu, earned the nickname "Enduring Brother" for his record-setting romp with his "room mate," Zhen Zhen. Panda sex on average lasts about 1 minute and 20 seconds.
SUBSCRIBE AND FOLLOW
Get top stories and blog posts emailed to me each day. Newsletters may offer personalized content or advertisements.
Learn more