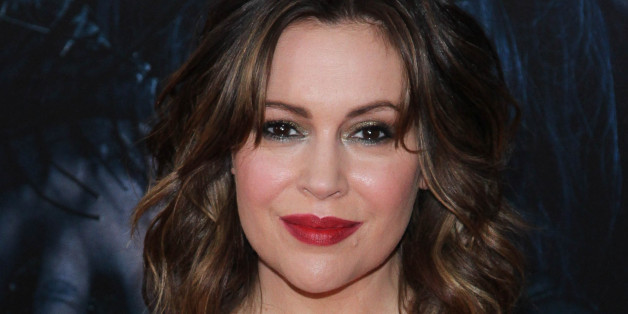 Alyssa Milano says security officials at London Heathrow Airport seized her breast milk early Thursday morning, and she took the airport to task on Twitter.
"@HeathrowAirport just took my pumped breast milk away. 10 ounces. Gone. Not okay," she wrote.
The airport responded soon after, informing the actress she -- and all other travelers -- is limited by the ban on liquids in excess of 100 ml (3.4 ounces). The rule is flexible for those traveling with a baby:
@Alyssa_Milano Hi Alyssa. Unfortunately, without a baby present, the government requires all liquids in carry-ons to follow the 100ml rule.
.@HeathrowAirport I was told I would be fine if the baby was with me. Plus, it was less than 5 ounces per container. Why is my shampoo okay?
.@HeathrowAirport Why can you test my toiletries to make sure they are safe but you have to throw away my breast milk?
I would have happily spread milk in different containers (which I travel with) to comply to those liquid rules. Instead, milk was taken away with no discussion. Shampoo, lotions, etcetera were simply tested and handed back with no issue. Makes no sense at all.
ALSO ON HUFFPOST:
Memorable Breastfeeding Moments In Hollywood
SUBSCRIBE TO & FOLLOW PARENTS
HuffPost Parents offers a daily dose of personal stories, helpful advice and comedic takes on what it's like to raise kids today. Learn more