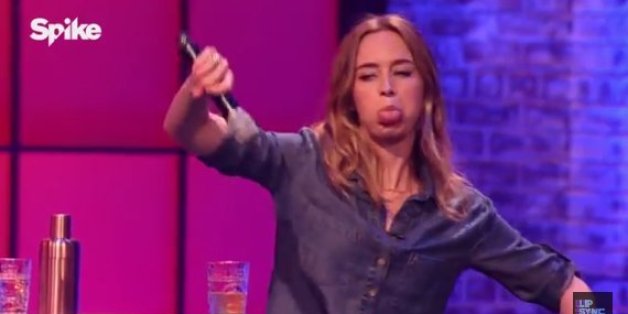 Blunt brought out what she thought were the big guns -- heart-shaped balloons, flower power shtick, etc. -- to perform Janis Joplin's "Piece Of My Heart," but she couldn't beat Hathaway, who could probably tour as Cyrus right now. The crowd chanted "Hathaway" and Blunt conceded.
And here's the first round, during which Hathaway performed Mary J. Blige's "Love" and Blunt took on Blackstreet's "No Diggity."
SUBSCRIBE AND FOLLOW
Get top stories and blog posts emailed to me each day. Newsletters may offer personalized content or advertisements.
Learn more