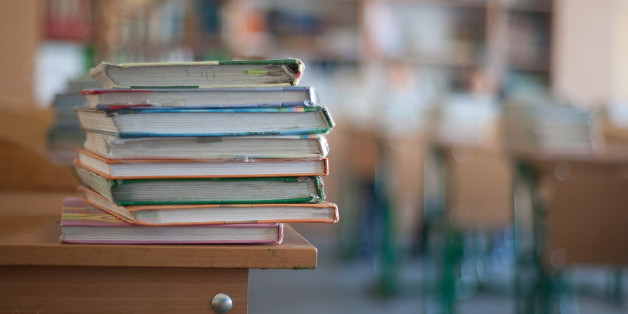 Science education advocates are once again railing against the West Virginia State Board of Education for approving amendments to proposed education standards that critics say treat climate change with unjustified skepticism.
The State Board of Education voted 5-3 in favor of the amendments on Thursday.
The proposed science education standards are based on guidelines from the Next Generation Science Standards, a set of science curriculum benchmarks that were developed jointly by a number of states, including West Virginia. The standards treat climate change as fact.
The West Virginia SBOE's first change was to a passage in the state's standards that originally discussed asking students to "clarify evidence of the factors that have caused the rise in global temperatures over the past century," according to the Charleston Gazette. The board of education voted to adjust the language to "change" in global temperatures, rather than "rise."
The other amendment adds the phrase "natural forces" to a standard for an elective course that now says students should be able to "debate climate change as it relates to natural forces, greenhouse gases, human changes in atmospheric concentrations of greenhouse gases, and relevant laws and treaties."
The debate over the climate change-related language in the proposed science standards has been playing out in West Virginia for months.
However, after receiving intense pushback, the SBOE withdrew that version of the standards in January.
The new amendments are less severe than the ones voted on in December, but still troubling, said Lisa Hoyos, director and co-founder of Climate Parents, a group that advocates for climate change education.
"We continue to oppose any falsification of climate change. This is not as egregious as the first attempt, but still wholly unacceptable," Hoyos told The Huffington Post.
Hoyos was critical of Wade Linger, the SBOE member who proposed the recent language changes to the standards, as well as the ones from December.
"He's clearly inserting whatever he can to cast doubt on climate change," Hoyos said of Linger.
In response, Linger told HuffPost in a Friday interview that "if the alarmists get this upset about these minor changes, I think it says more about their insecurity about their science than it does about me."
"I'm here as a member of a board to be a leader, and do the best thing for the children," Linger said Thursday, according to the Gazette. "And if I have to take heat to do that, I'm always prepared to take the heat, and I'm proud that this board showed that they feel the same way."
Linger has previously said that he does not think the idea of human-caused climate change is a "foregone conclusion," the paper noted.
SUBSCRIBE TO & FOLLOW THE MORNING EMAIL
The Morning Email helps you start your workday with everything you need to know: breaking news, entertainment and a dash of fun. Learn more