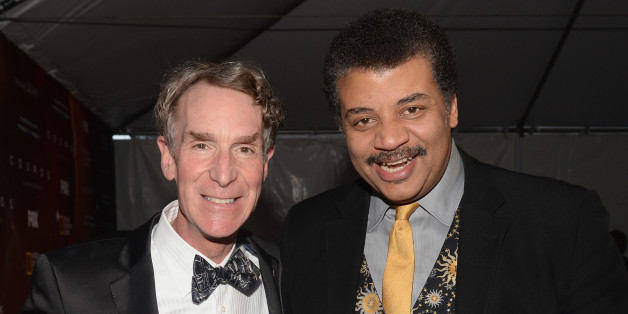 There are no stupid questions.
Tyson took to Twitter on Tuesday, arguing that the phrase "meteoric rise" doesn't make much sense. Hours later, his pal Nye gave him a poke:
@neiltyson Meteors create streaks in skies. From the ground, meteors often look like they're leaving Earth. "Makes no sense" bit of an exag.
Take the brain out of it, though, and Tyson is pretty sure he has the brawn to take Nye in a cage match.
Here's a picture of what that might look like:
Also on HuffPost:
Famous Scientists Chillaxin'
SUBSCRIBE AND FOLLOW
Get top stories and blog posts emailed to me each day. Newsletters may offer personalized content or advertisements.
Learn more