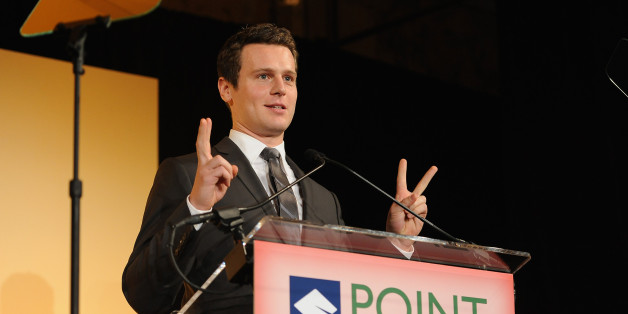 Honored with the foundation's Horizon Award for his leadership role within the LGBTQ community, the star was mostly tight-lipped about a planned "Looking" movie that will conclude the series, but nonetheless noted, "I can't imagine that it will be a wrap-up. But I'm excited that we get to go back and check in with the characters one last time."
He reiterated those sentiments in a separate interview with People magazine, noting, "We wanted to create a show with gay men where they weren't tragic figures or the comedic relief or sexually sensationalized but just multi-dimensional human beings ... … Hopefully it maybe paved the way for other people to create [more] gay stories. Hopefully someday there won't be just one gay show on the air but multiple shows."
Also feted at the event was "Transparent" star Jeffrey Tambor, who took home the Courage Award. The actor recalled his experience visiting a bar in character as his transgender character, Maura, before shooting the acclaimed Amazon series.
"My legs shook because I was so nervous," he told the crowd. "And I said, 'Remember this, don't ever forget this moment because this, when you act, it's about saving lives, it's about making people safe.'"

Also on HuffPost:
2015 Point Foundation Honors
SUBSCRIBE TO & FOLLOW QUEER VOICES
Get top stories and blog posts emailed to me each day. Newsletters may offer personalized content or advertisements. Learn more