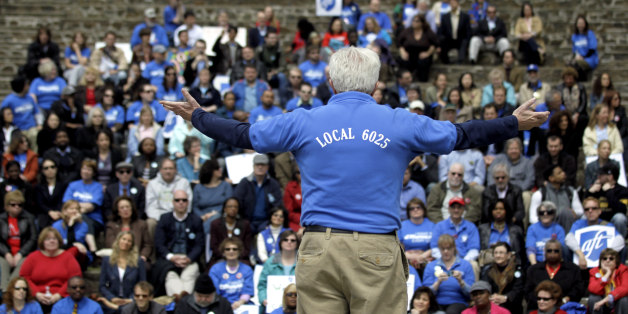 Low-wage workers in cities from New York City to Los Angeles participated in national day of protest Wednesday to draw attention to their fight for a living wage. Most of the workers were from home health and child care, retail, fast food, and other traditionally low-paying fields, but a significant number of protesters represented what is -- for some -- surprisingly low-wage work: non-tenure-track academic labor.
SUBSCRIBE AND FOLLOW
Get top stories and blog posts emailed to me each day. Newsletters may offer personalized content or advertisements.
Learn more