Jared Leto will have The Joker's classic green hair and smeared red lips in "Suicide Squad," and we know this because he reportedly revealed as much via Snapchat on Thursday.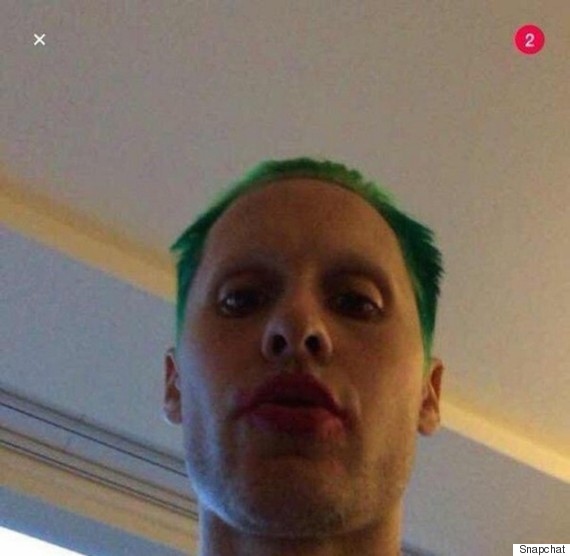 Related on HuffPost:
The Many Looks Of Jared Leto
SUBSCRIBE AND FOLLOW
Get top stories and blog posts emailed to me each day. Newsletters may offer personalized content or advertisements.
Learn more