Director J.J. Abrams and Lucasfilm president Kathleen Kennedy kicked off the "Star Wars" Celebration event in Anaheim, California, on Thursday with a panel, giving hints about what's to come in "Star Wars: The Force Awakens." Abrams shared behind the scenes photos of the cast in costume, a new setting -- desert planet Jakku! -- and old favorite characters like Chewbacca and R2D2. Here's what we saw: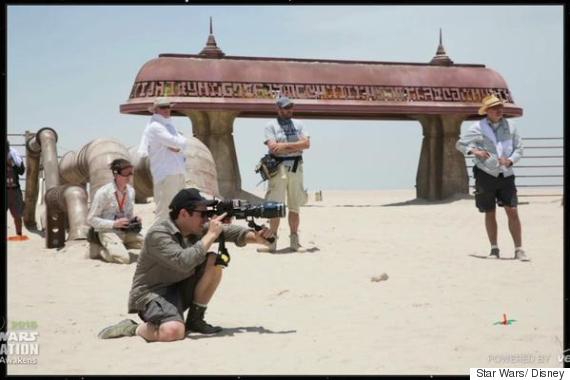 Chewbacca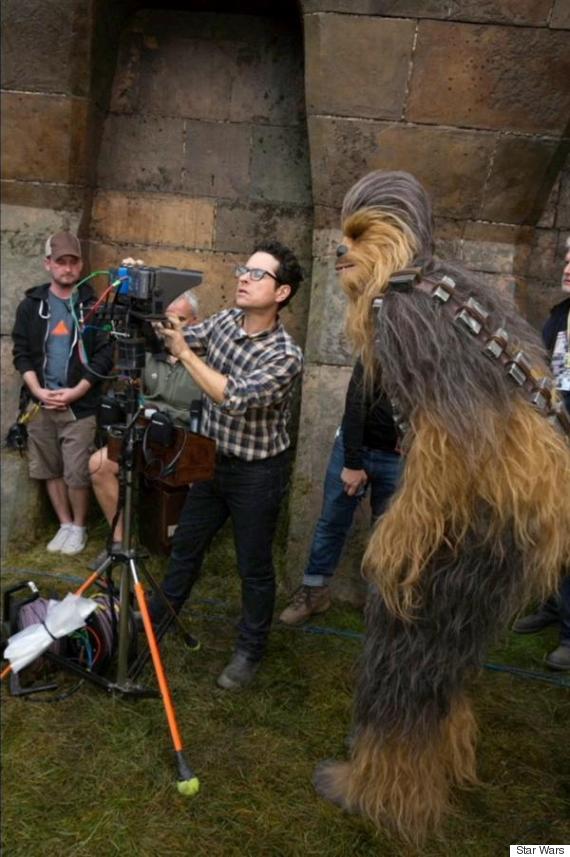 The Desert Planet, Jakku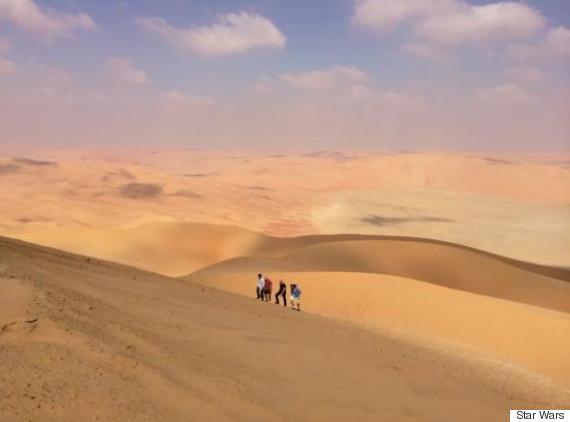 R2D2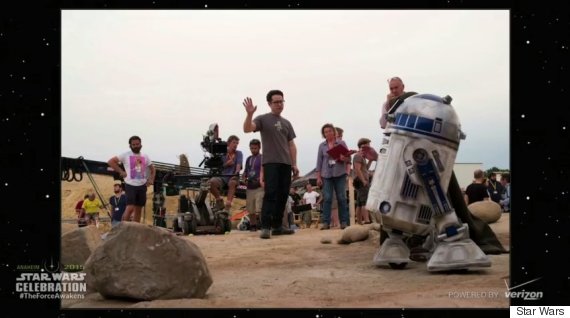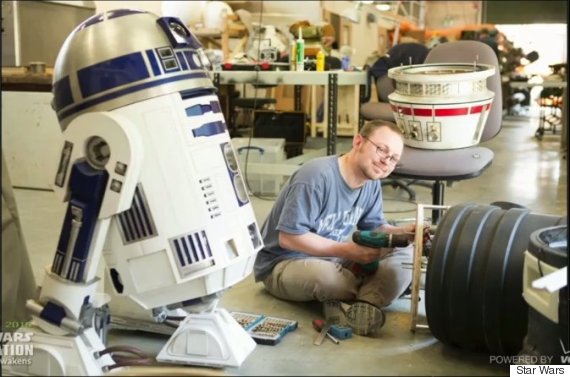 BB8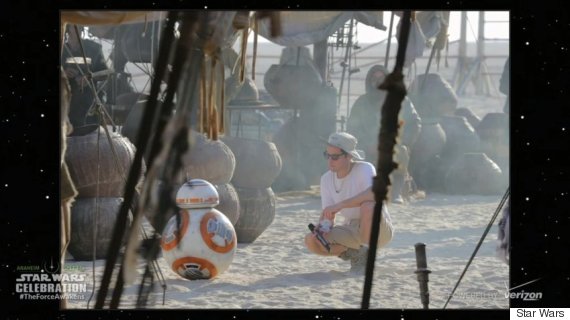 Oscar Isaac, Daisy Ridley and John Boyega in character.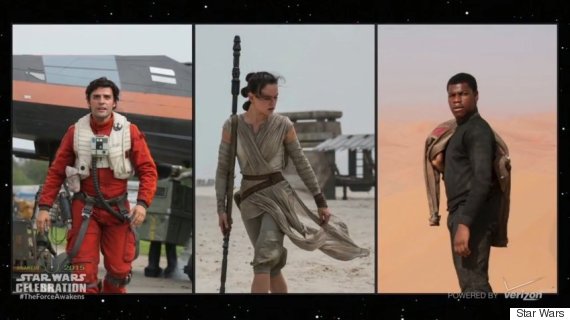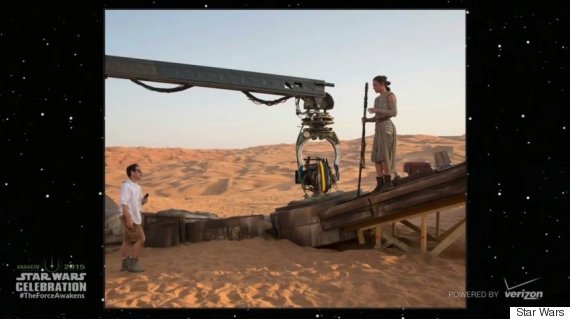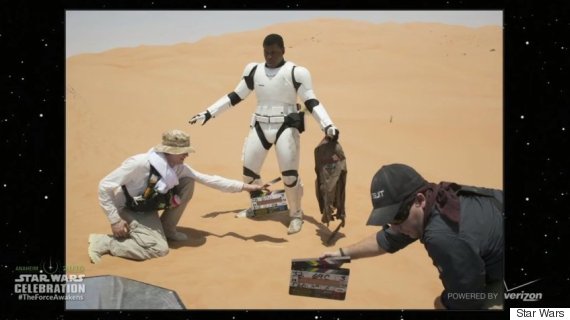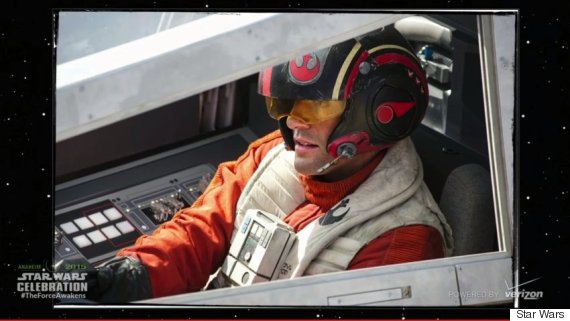 Also on HuffPost:
A Complete Ranking Of 'Star Wars' Characters
SUBSCRIBE AND FOLLOW
Get top stories and blog posts emailed to me each day. Newsletters may offer personalized content or advertisements.
Learn more