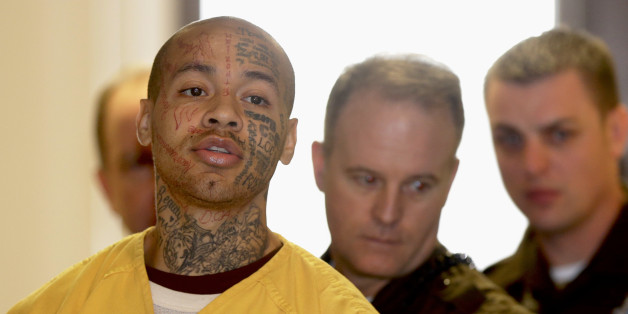 According to the Omaha World-Herald, 28-year-old Nikko Jenkins told Douglas County District Judge Peter Bataillon during a recent telephone hearing that he "self-mutilated" by trying to carve the symbolic number -- known as the "number of the beast" in the Biblical book of Revelation -- into his forehead.
Jenkins did this "because he is not receiving treatment for his purported mental illness."
Doctors are reportedly split over whether or not Jenkins has schizophrenia. Jenkins has said that he receives orders from a "serpent god," but prosecutors maintain that the man is faking in an attempt to escape punishment.
Bataillon has ruled Jenkins competent to participate in the upcoming hearing. As the World-Herald notes, however, it's unclear whether Jenkins will attempt to use this incident of self-mutilation to avoid it.
Also on HuffPost:
10 Major Crimes That Shocked America (SLIDESHOW)
SUBSCRIBE AND FOLLOW
Get top stories and blog posts emailed to me each day. Newsletters may offer personalized content or advertisements.
Learn more