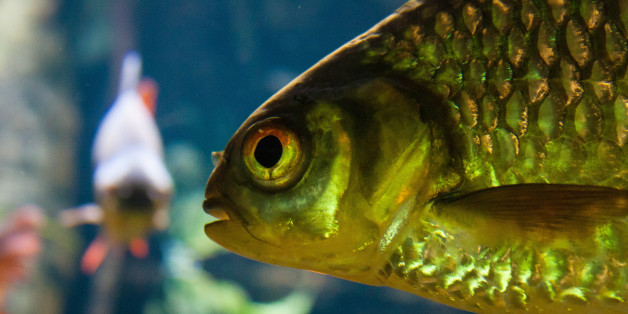 When scales, which have been used to create that same pearl-like look in jewelry, are layered on top of one another, they have a crystallized effect. Now, thanks to Gawker's science-focused offshoot io9, we know why:
As light hits the plane of each crystal, some light is reflected back, and some keeps going down until it hits another crystal. As light gets thrown up, in a diffuse way, from many different levels, the scales seem to emanate light from within. Slather enough layers on a bead, and it has a glowing, pearlescent quality. If it works on a bead, it must do the same for lipstick.
Also on HuffPost Style:
The Best Vegan Nail Polishes
SUBSCRIBE AND FOLLOW
Get top stories and blog posts emailed to me each day. Newsletters may offer personalized content or advertisements.
Learn more