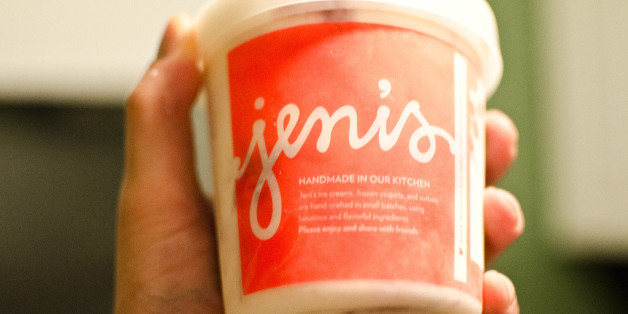 On Thursday, Jeni's Splendid Ice Cream announced that it will voluntarily recall all of its ice creams, frozen yogurts, sorbets and ice cream sandwiches due to their possible contamination with Listeria monocytogenes. The company is not only clearing out their stock shelves, but also closing the doors to their shops until new rounds of testing prove that the sweets are indeed safe for consumers to eat.
During a random sampling conducted by the Nebraska Department of Agriculture test, one pint of dark chocolate ice cream for sale in Omaha was found to contain Listera, Jeni's representative Jamie Siskin told The Huffington Post. According to the recall statement on the Jenie's website, the Ohio-based company recalled all products following the discovery, despite no news of reported illness to date.
As The Huffington Post has previously reported, Listeria monocytogenes can be particularly dangerous if consumed by the young, elderly, pregnant or those with weakened immune systems. The bacteria can lead to serious and sometimes fatal infections, but healthy people are more likely to exhibit more minor symptoms, such as fever, headache, stiffness, nausea and diarrhea.
Customers with further questions about the voluntary recall should contact Jeni's at (614) 360-3905 between 9 a.m. and 10 p.m. EST on April 23 and 24, between 9 a.m. and 5 p.m. EST on April 25 and 26, and between 9 a.m. and 5 p.m. EST on Mondays through Fridays thereafter. Customers can also reach them via email.
4 of the Most Commonly Recalled Foods (and How to Buy Them Safely)
SUBSCRIBE TO & FOLLOW LIFESTYLE
Get top stories and blog posts emailed to me each day. Newsletters may offer personalized content or advertisements. Learn more