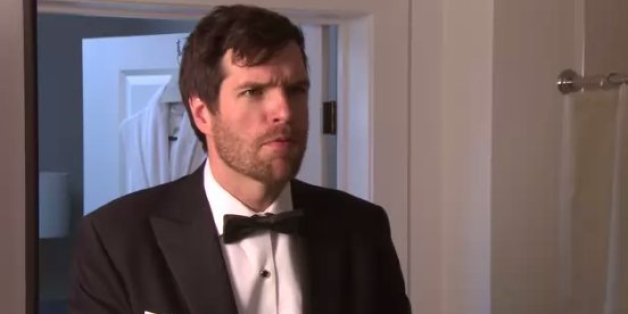 "You are relevant. You are relevant." It's something anyone sitting on the outside of power would say to themselves to get psyched up. But coming from Timothy Simons, who plays the resident D.C parasite Jonah Ryan on "Veep," it's hilariously bogus. In a video from Vanity Fair and Funny or Die, Simons prepares himself for Nerd Prom (aka the White House Correspondents' Dinner).
He fakes remembering conversations with various white congressmen, plans on asking Joe Biden for weed and perfects a laugh. "Fuck me, I'm dead inside," he says. "Same," D.C. would agree.
SUBSCRIBE AND FOLLOW
Get top stories and blog posts emailed to me each day. Newsletters may offer personalized content or advertisements.
Learn more