The devastating 7.8 magnitude earthquake that hit Nepal on Saturday, killing hundreds, has also destroyed several historic landmarks.
Kathmandu's nine-story Dharahara Tower, first built in 1832, was reduced to rubble.
The tower had already been destroyed and rebuilt once before, following a 1934 earthquake.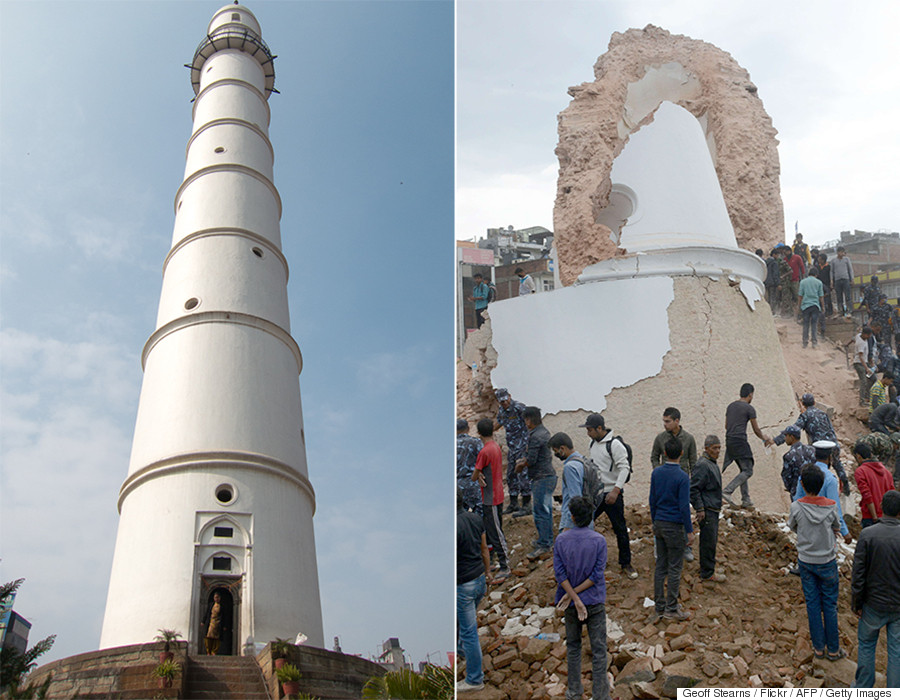 Several temples at Basantapur Durbar Square were also destroyed in the quake.
I took these photos an hour apart. Was wandering when quake demolished temples before my eyes. Heartbreaking. pic.twitter.com/RYtIZI4725
Both the tower and the temples were recognized as UNESCO World Heritage sites.