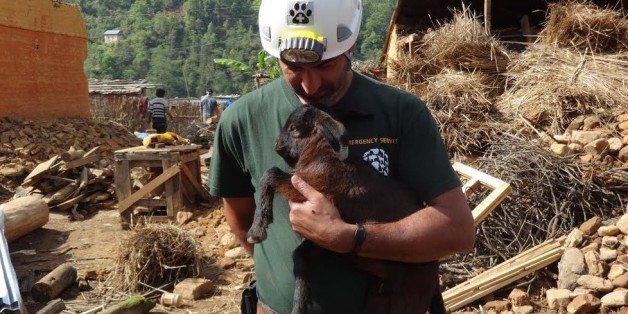 Nepal is still reeling from the April 25 earthquake that left at least 7,000 people dead, with thousands more still missing. At a distance, it's easy to make a distinction between the human lives affected and the animal ones.
SUBSCRIBE AND FOLLOW
Get top stories and blog posts emailed to me each day. Newsletters may offer personalized content or advertisements.
Learn more