Sure beats punching a clock.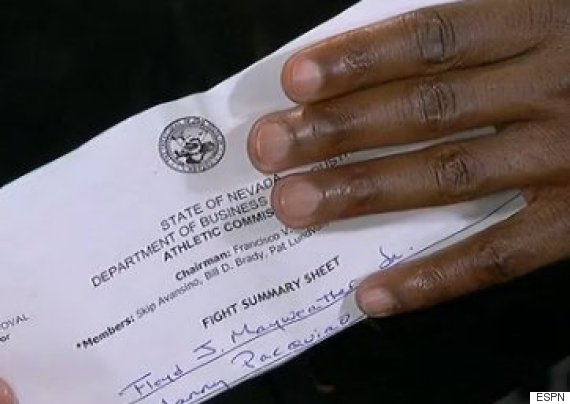 The other side boasts nine figures -- nice work if you can get it. (Source: ESPN)
The unbeaten fighter has shown his paydays before, but in a previous look-see the checks were posted online well after he received them.
Also on HuffPost:
Floyd Mayweather Jr. vs. Manny Pacquiao
SUBSCRIBE AND FOLLOW
Get top stories and blog posts emailed to me each day. Newsletters may offer personalized content or advertisements.
Learn more