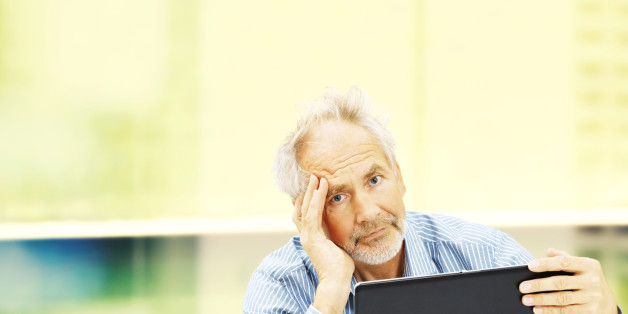 Sure, we know that Facebook is widely acclaimed as the midlifers' social network of choice. But we happen to know quite a few grandparents who can deliver a cutting barb or two in 140 characters or less on Twitter. Here's what we mean:
Always indulge the grandkids -- not
My granddaughter wanted a "Cinderella" theme party, so I invited all her friends over and made them clean my house!
Granddad bragging
Granddad humble-bragging
I guess my grandson doesn't agree w/ everything in my latest book - I hope he won't post negative reviews on Amazon pic.twitter.com/qBZhDBELU9
Granddad not-so-humble bragging
Using Twitter to teach the old ways
Q from Grandkids on learning that when I was their age, there was no such thing as a mobile phone. How did you make any friends ?
Using Facetime to learn the new ways
Who's grandkid is the cutest?
Maybe not always the cutest
Toddler spewing up smoked sausage and pasta....The joys of grandparenting. ..😣
Don't mess with Texas. Or this Granddad
Just dropped my granddaughter off at kindergarten and some little bully called me a tool.
SUBSCRIBE TO & FOLLOW PARENTS
HuffPost Parents offers a daily dose of personal stories, helpful advice and comedic takes on what it's like to raise kids today. Learn more