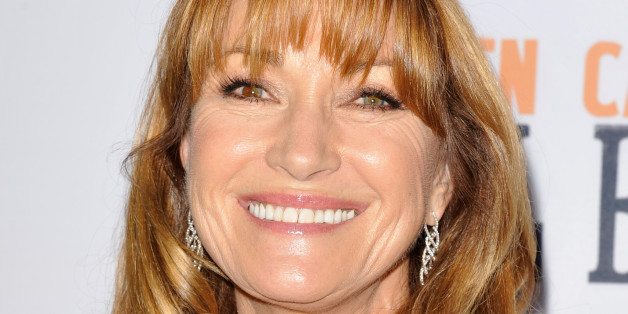 Jane Seymour is seeing someone new, but she likely won't be walking down the aisle any time soon -- or ever.
"I don't know if I need to get married again," she said. "There is someone in my life right now who I'm really enjoying. No one knows who it is, just a nice, normal, lovely person that I met actually about 34 years ago. A similar thing happened to him as me and we just found each other. For right now this is very good."
"It really has [but] James and I have found a way to have a new relationship, and move on so that's what we're doing," Seymour said, adding that the pair will continue to work together at their Open Hearts Foundation.
"We look at the bigger picture," she said. "My mom always said to me, 'There are always people worse off than you so however much you feel you're hurting or going through a tough time, keeping it inside yourself and holding on to it is not going to help you. If you can accept what has happened, however dire, open your heart and reach out to help someone else. You are able to heal."
"We realize the marriage may not be intact, but the family is intact and always will be," she said. "We'll always care for one another and care about one another. That doesn't change."
SUBSCRIBE TO & FOLLOW LIFESTYLE
Get top stories and blog posts emailed to me each day. Newsletters may offer personalized content or advertisements. Learn more