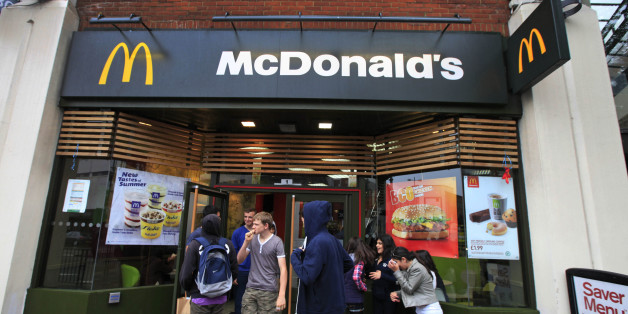 Bad things can happen when you walk into a McDonald's while you're drunk. If you're lucky, you might get away with just ordering way more food than you meant to. If you're not, you might find yourself arrested, or even punched out cold by one of the employees.
The stated rationale for the policy, which is being underwritten by local police, is to keep drunk college students out of the restaurant for safety reasons. The location, which is open 24 hours a day, is apparently a "hotspot" for such students.
SUBSCRIBE AND FOLLOW
Get top stories and blog posts emailed to me each day. Newsletters may offer personalized content or advertisements.
Learn more