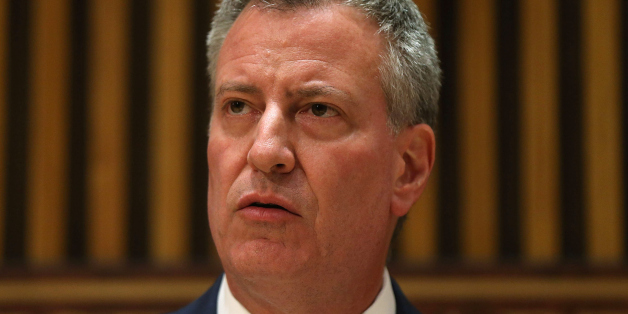 One afternoon in early April, New York Mayor Bill de Blasio strode onto the back porch of Gracie Mansion, the Upper East Side mayoral residence, to bask in the city's first truly warm day of spring. It had been an exacting winter, and as de Blasio folded his long frame into a wicker chair, he announced merrily, "It's my first outdoor meeting of 2015!" When the weather suits, the mayor likes to do business out here, taking advantage of the spectacular view of the East River and the Triborough Bridge. A pair of soccer nets have been set up on the lawn, where de Blasio and his wife, Chirlane McCray, occasionally kick a ball around with their son, Dante, a high school senior.
SUBSCRIBE AND FOLLOW
Get top stories and blog posts emailed to me each day. Newsletters may offer personalized content or advertisements.
Learn more