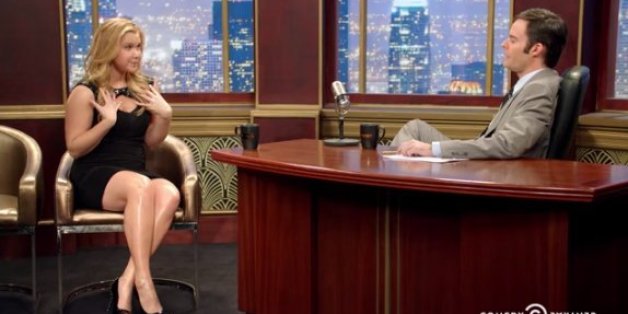 The late-night talk show celebrity interview can go from 0 to 100 real quick, and that's not always a good thing. We've seen so many hosts infantilize female celebrities with questions about their outfits, workout regimens and diets; and we've seen so many stars conform to the "cool girl" routine when put on the spot.
Amy Schumer tackles all that garbage in a new "Inside Amy Schumer" sketch, in which Bill Hader plays a cheesy, pervy talk show host to Schumer's fun, dumb actress starring in Baz Luhrmann's musical remake of "Blade Runner." She loves "Star Wars," when dolphins perform oral sex on her and baking for her best girlfriends. Men masturbate in the audience and she gets doused in yogurt. Classic late-night talk show behavior.
SUBSCRIBE AND FOLLOW
Get top stories and blog posts emailed to me each day. Newsletters may offer personalized content or advertisements.
Learn more