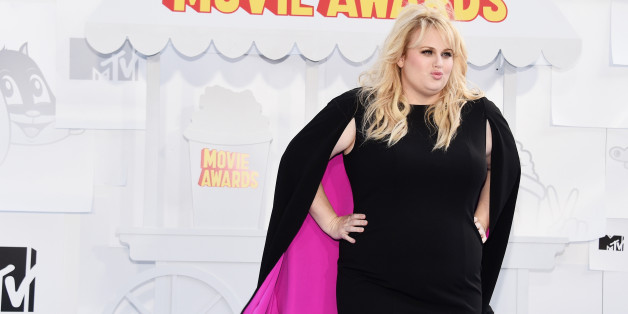 Just in time for the Friday release of "Pitch Perfect 2," actress Rebel Wilson announced this week she's joining forces with plus-size clothing brand Torrid to launch her own fashion collection.
"I've never really felt like there's a brand out there in the plus size world that is creating cool stuff, that fits well and is good quality yet affordable," Wilson said in the release. "It's really only been in the last few years that I've seen companies try. So it was awesome to team with Torrid, who I think are doing such a great job in making plus size fashion relevant and dope."
Wilson goes on to say that she's "been putting [her] unique style and personal loves into the clothing."
She confirmed the announcement on Twitter, reassuring her fans that if they're "too skinny" for her clothes, they "can buy the bag":
Yep, I'm bringing out a clothing line in November! #RebelforTorrid & if you're too skinny for it, you can buy the bag pic.twitter.com/hrzmwdG35h
The collection, which will feature around 25 different pieces, is just the latest body-positive move for the 35-year-old Australian native, who told "Extra" in 2013, "I think that women out there should just be happy with how they look and they shouldn't really try to conform to any stereotype. Just be happy and hopefully healthy."
SUBSCRIBE AND FOLLOW
Get top stories and blog posts emailed to me each day. Newsletters may offer personalized content or advertisements.
Learn more