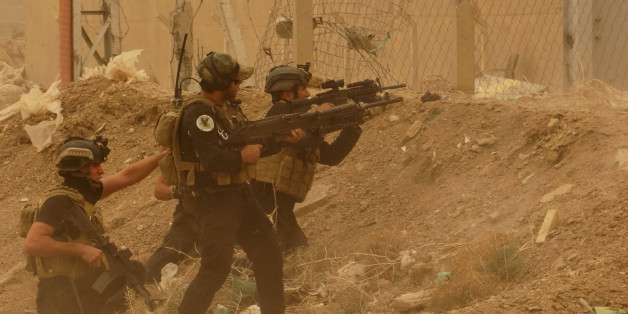 The fall of Ramadi is a significant blow to the fight against the Islamic State group and cast doubt over recent claims by U.S. officials that international air strikes and a ground offensive by Iraqi troops has pushed the extremist group on the defensive.
The collapse of the Iraqi army's defenses in Ramadi highlight the unraveling of Prime Minister Haider al-Abadi's April promise that the military would push the militant group out of Anbar province. It raises questions about the U.S. effort to rebuild the Iraqi army as a key element of the fight against IS, and it cast doubt on the readiness of the Iraqi army for the massive offensive against the IS-held city of Mosul planned for later this year.
The task of taking it back will not only fall to Iraqi forces, however, but also to Shiite militias known as the popular mobilization units.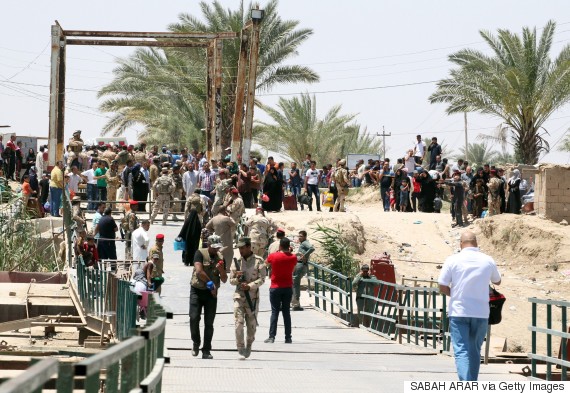 Residents from the city of Ramadi, who fled their homes on May 16, 2015, as Islamic State (IS) group militants tightened their siege on the last government positions in the capital of Anbar province. (SABAH ARAR/AFP/Getty Images)
But the deployment of the militias has triggered new fears among Ramadi residents. Observers and tribal leaders from the region fear sectarian tensions between the city's primarily Sunni population and the Shiite fighters, The Guardian reported.
Their fears are not unfounded. After the battle for Tikrit, Shiite militiamen were accused of looting homes and lynched suspected IS supporters upon taking over the city.
"Many of these Shiite militias carry very sectarian flags ... they use chants and phrases which are very viciously anti-Sunni. This does provide groups like ISIL an opportunity to exploit this kind of sectarian dynamic, which they feed off," Charles Lister of The Brookings Institute told BBC Radio 4 on Monday.
The prominence of the Shiite militias is also undermining Abadi's already fragile authority. Iraqi officials and analysts told The New York Times that the apparent strength of the militias compared with the ineffectiveness of Abadi's attempts to recapture Anbar province has made the prime minister a target of criticism from Iraqi politicians who view him as weak.
On Tuesday, IS was strengthening its grip on the city. Militants placed land mines around Ramadi to shore up its defenses in anticipation of an attack, witnesses told Reuters, while residents still trapped in the area voiced fears that they would soon be caught in the crossfire.
SUBSCRIBE TO & FOLLOW WORLD POST