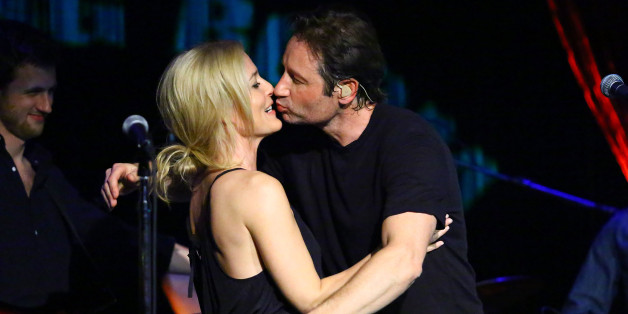 "The X-Files" fans have been hoping for years that David Duchovny and Gillian Anderson were actually dating, but in a recent interview with TVLine, Duchovny shot down the rumors.
The rumors were refueled last week when Anderson stepped on stage with Duchovny while he was promoting his new album, "Hell or Highwater," at New York City's Cutting Room. They shared a friendly kiss. "I see Gillian, I kiss her hello," he said. "She's my friend. If somebody gets a picture of that, if it's on stage and she comes up to sing with me, I'm going to kiss her hello. I wish the show would be enough. I don't understand why people want more from Gillian and I. I really don't."
Also on HuffPost:
"X-Files" Important Episodes
SUBSCRIBE AND FOLLOW
Get top stories and blog posts emailed to me each day. Newsletters may offer personalized content or advertisements.
Learn more