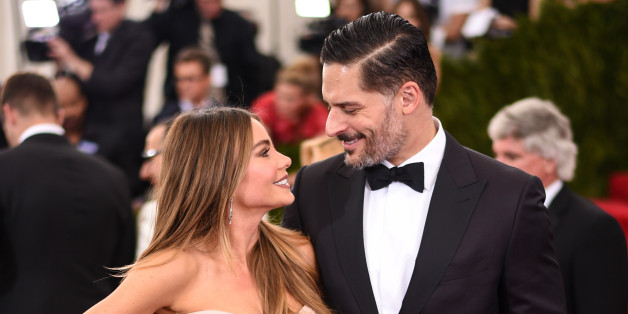 The "Modern Family" star spoke to Redbook recently about her relationship with Manganiello and the possibility of a child in the couple's future.
"Joe is younger than me. He's 38. He's never had kids. How am I going to say no?" Vergara, 42, told the magazine. "I tell him if we're going to do this, we have to do it, like, now, because I don't want to be 50 with a baby."
The Colombian star has one child, 22-year-old Manolo González Vergara, who graduated from Emerson College on Monday. Vergara and Manganiello were present at the ceremony, as was Joe González, Manolo's father and Vergara's ex-husband.
Manganiello, known for his roles in "Magic Mike" and "True Blood," was first spotted with Vergara last July. The two got engaged during a Christmas trip to Hawaii.
"I've been working very hard for 20 years to get to this point where I am, enjoying my movie," Vergara said. "I promote all my movies, all my work, but I don't like promoting my private life and I don't understand why this person... I don't want to allow this person to take more advantage of my career and try to promote himself and get press for this."
Earlier on HuffPost:
Sofia Vergara Rocks Swimsuits
SUBSCRIBE TO & FOLLOW LATINO VOICES
Get top stories and blog posts emailed to me each day. Newsletters may offer personalized content or advertisements. Learn more