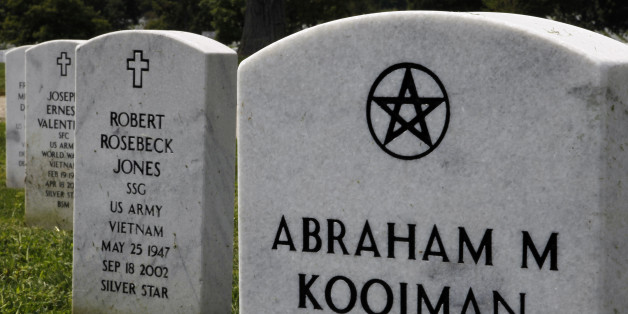 On Memorial Day we honor the men and women who have died in service for their country. At Arlington National Cemetery, these fallen soldiers lie side by in a remarkable display of religious diversity within the U.S. armed forces.
Baha'is lay beside Jews; Muslims beside Christians; Hindus beside Wiccans. The cemetery offers over 60 religious symbols with which to engrave headstones -- some of which may be familiar and others rarely viewed in public spaces.
Here is a sampling of some of the religious and non-religious headstones at Arlington National Cemetery:
Related on HuffPost:
Interfaith Faces of the U.S. Armed Forces
SUBSCRIBE AND FOLLOW
Get top stories and blog posts emailed to me each day. Newsletters may offer personalized content or advertisements.
Learn more