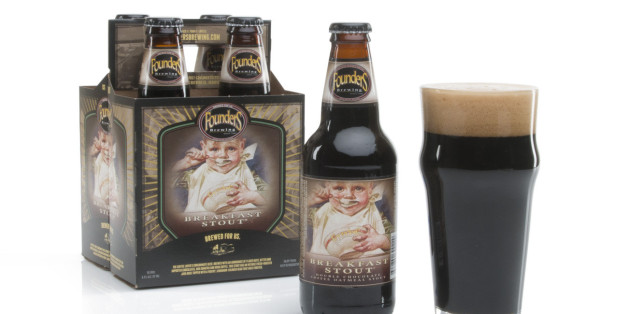 New Hampshire bars weren't happy about this; Breakfast Stout is one of the most popular beers made by Grand Rapids, Michigan-based Founders, and they wanted to be able to sell it. New Hampshire State Representative Keith Murphy, a bar owner and a Republican, wasn't happy about it either, so in January he introduced a bill to the legislature that would allow the New Hampshire Liquor Association to give the OK to alcohol labels showing minors.
The bill passed -- but this week, Democratic New Hampshire Gov. Maggie Hassan vetoed it.
"In changing the way that we regulate, and in some cases loosening restrictions on referring to minors in the advertisement and sale of alcoholic beverages, House Bill 122 could undermine our efforts to prevent underage drinking," Hassan said in her veto message.
This isn't the first time Founders' cheeky advertising has gotten the brewery in trouble. The Alabama Alcoholic Beverage Control Board initially refused to allow Founders to sell its "Dirty Bastard" and "Backwoods Bastard" ales in the Yellowhammer State because of the curse word in their names, though the group caved to pressure from craft beer fans several months later.
By contrast, New Hampshire's resistance to Breakfast Stout has already lasted three years, and it looks to last quite a bit longer. At least the state has cheap liquor!
Also on HuffPost:
How To Get Your Hands On 17 Of The Most Sought-After Beers In America
SUBSCRIBE TO & FOLLOW LIFESTYLE
Get top stories and blog posts emailed to me each day. Newsletters may offer personalized content or advertisements. Learn more