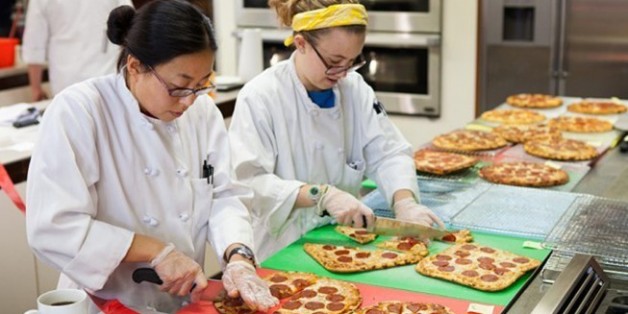 While we normally suggest making meals from scratch here at HuffPost -- especially when you can make pizzas that look this good -- we know that there are nights when frozen pizza is the only option. No one expects greatness when they heat a frozen pizza for dinner, but we all hope for something that will at least hit the spot. Unfortunately, that's not often the case.
They pitted new frozen artisanal options against national top sellers and their results were somewhat surprising. What they found was a wide range of results that ranked from terrible to terrific. Here are the top three:
Pizzeria! By DiGiorno Primo Pepperoni the number one spot.
Freschetta Brick Oven Crust Pepperoni and Italian Style Cheese
Red Baron Fire Baked Pepperoni Pizza
SUBSCRIBE AND FOLLOW
Get top stories and blog posts emailed to me each day. Newsletters may offer personalized content or advertisements.
Learn more