The chase was on for man and beasts.
The dog had wandered on the field before but this time returned with its quarry.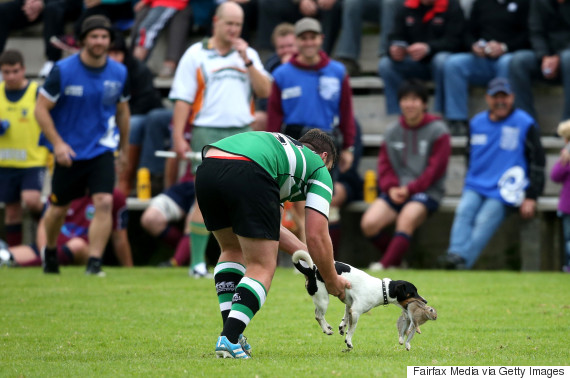 It gets more unpleasant from here.
The dog eventually dropped the bunny, but another player saw the little creature was badly wounded and destroyed it, the paper noted. The dog was later seen eating his prey.
SUBSCRIBE AND FOLLOW
Get top stories and blog posts emailed to me each day. Newsletters may offer personalized content or advertisements.
Learn more